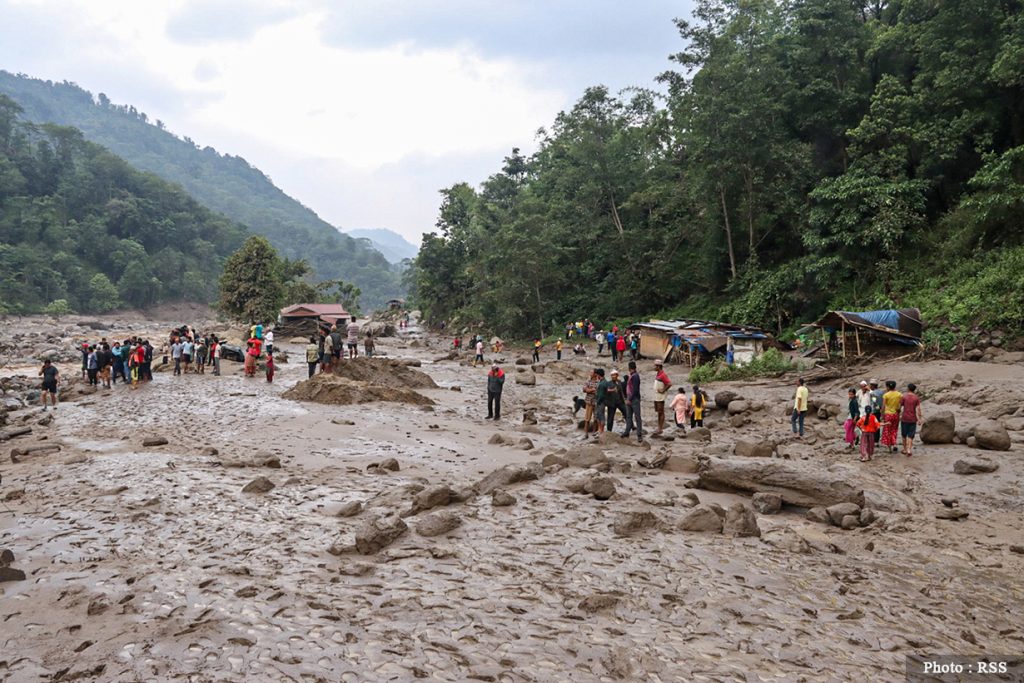 Kathmandu, June 22
Thirteen people have died and 26 people have gone missing due to floods and landslides in eastern Nepal this week.
According to Mahadev Panth, acting secretary at the Ministry of Home Affairs and head of the Disaster Management Division, 13 people died in floods and landslides between June 14 and 22.
According to him, people died in Taplejung, Kaski, Bhojpur, Gorkha, Nuwakot and Tanahun in the last seven days.
He said 20 people are missing in Sakhuwasabha and three each are missing in Taplejung and Panchthar.
Panth also informed 41 houses were completely damaged due to floods and landslides over the past week.
Additionally, he stated that the government has made preparations, considering the potential occurrence of floods and landslides.
The post 13 dead, 26 injured in floods and landslides in eastern Nepal appeared first on OnlineKhabar English News.