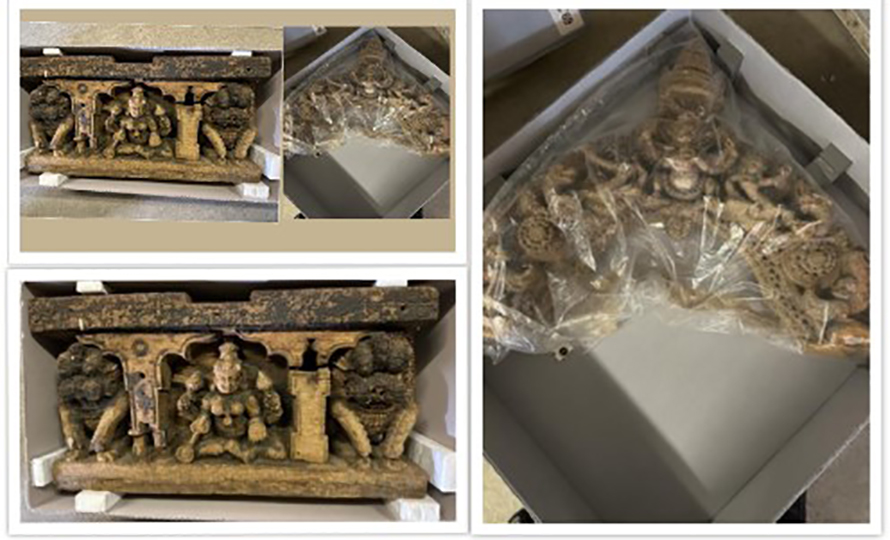 Kathmandu, June 26
Four pieces of wooden artefacts are being brought back to Nepal from Australia.
Wooden artefacts crafted by Nepali artists before the 20th century found their way to the National Gallery of Australia in Canberra through various channels.
The gallery has handed it over to the Nepali Embassy which is now starting the process to send it back to Nepal.
The National Gallery has handed over three different-sized torans that were part of a carving above the main entrance of the temples. There is also one wooden sculpture with different gods carved into it.
Saugat Singh, Executive Director of Sangrila Cargo, which is bringing them back to Nepal, informed that the total weight of the artefact is 26 kg.
The artefact will be kept at the Department of Archeology.
The post 4 wooden artefacts to be repatriated from Australia appeared first on OnlineKhabar English News.