In recent times, India has been actively engaging with the Nepal government, making persistent efforts to take charge of the construction of the 1,061 MW Upper Arun hydropower project. India's proposal suggests that this project would be their fourth-largest undertaking in the Arun Basin.
Satluj Jal Vidyut Nigam (SJVN), an Indian government company, has obtained the rights to the hydropower projects in the basin. However, the Nepali government has not made a decision yet, as the Nepal Electricity Authority (NEA) wants to build the project independently and seek foreign investment.
If India obtains the Upper Arun project, it would also gain the opportunity to claim over the Kimathanka Arun hydropower project near the Chinese border. India's aim is to establish a foothold in the hydropower projects within the region by capitalising on the already established transmission infrastructure in the Arun Basin, which is utilised for distributing the power generated by the Arun III hydropower project.
India is not only focused on projects centred around the Arun River but also seeks involvement in the Tamor Reservoir Project. An Indian company has expressed its willingness to independently undertake the construction of the Tamor Reservoir Project. It is clear, India is eyeing multiple hydropower projects in Nepal. There has been a noticeable increase in investments too. However, the progress in this regard has been relatively limited.
The project, currently under Power China, a Chinese company, has not moved forward as the company has not been able to proceed with the construction as stipulated in the contract. The Investment Board of Nepal has requested an explanation from the company. If Power China fails to provide a satisfactory explanation, the Nepali government may decide to terminate their agreement with the Chinese company, thus supporting India's interests.
Indian dominance
Until a decade ago, India played a significant role as a partner in Nepal's hydropower development. India provided grant assistance to Nepal for the construction of the 24 MW Trishuli and 15 MW Devighat projects.
According to Praveen Raj Aryal, a former joint secretary at the Ministry of Energy, the survey licenses for several hydropower projects in Nepal, before the 1960s, were held by private hydropower companies such as GMR, Bhilwara, Tata Power, AVEST Power, SC Power, and PES.
During Nepal's severe energy crisis, the export of electricity to India was not a viable option. According to Aryal, Indian companies pulled out of the market due to government policies that required project implementation for license holding, as well as a lack of infrastructure and market opportunities.
To address the energy crisis, the Power Trade Agreement (PTA) was signed with India on September 20, 2014. This agreement aimed to establish mechanisms for regular discussions on energy trade and investment between India and Nepal with subsequent efforts to enhance and upgrade energy cooperation between the two countries.
So far, 11 international transmission lines of less than 400 KV capacity have been built for electricity exchange and sale with India alone. The Dhalkebar-Muzaffarpur transmission line, in operation for three years is one example. Additionally, the Dhalkebar-Sitamarhi, New-Butwal-Gorakhpur, Inruwa-Purnia, and Lamki-Bareli 400 KV international transmission lines are scheduled to be operational soon.
Furthermore, a 315 km transmission line, facilitated by the Millennium Challenge Corporation (MCC), is being developed with an investment exceeding Rs 55 billion to enable the sale of electricity from various river basin projects in central and western Nepal to India. 
Growing Indian interest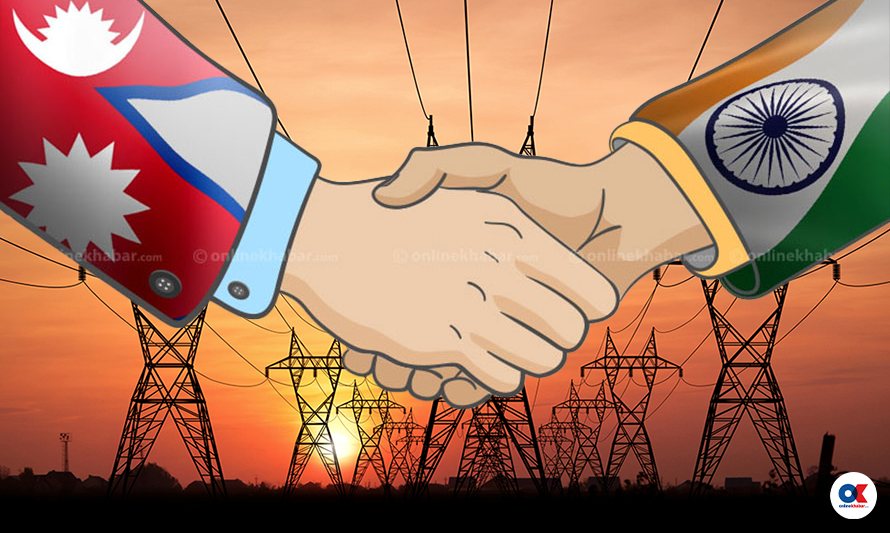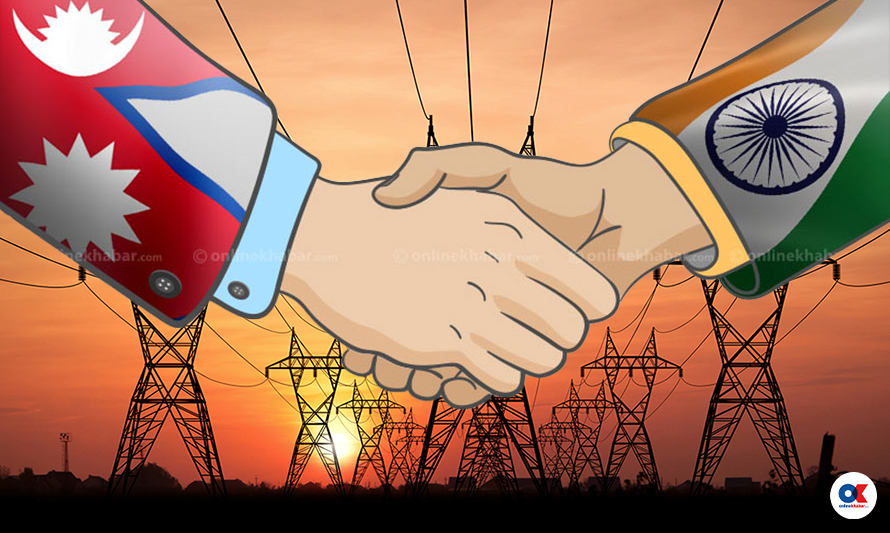 India's substantial investment in Nepal's hydropower sector started with the Arun III hydropower project. The Nepali government signed a Project Development Agreement (PDA) with India on November 26, 2014, enabling Indian government-owned SJVN to take the lead in the construction of the 900 MW project.
During Chinese President Xi Jinping's visit to Nepal on October 12, 2019, an agreement was signed between the Hydroelectricity Investment and Development Company (HIDCL) and Power China for 74 per cent Chinese investment in the project.
Arjun Kumar Gautam, the CEO of HIDCL, has stated that no progress has been made in accordance with the agreement, revealing the challenges and impracticality of moving forward with the project involving Power China. This information has become public knowledge, shedding light on the difficulties associated with the project.
After the visit of then-Prime Minister Sher Bahadur Deuba to India in April 2022, a six-point 'Joint Vision Statement on Power Sector Cooperation' was signed between the two countries. Since then Indian companies have been rapidly acquiring major hydropower projects in Nepal.
The agreement contained six key points, which involved provisions for ensuring Nepal's access to backup electricity from all energy markets in India, joint investment in the development of large-scale projects, enhancing the network of international transmission lines, collaborating with Bangladesh, Bhutan, India, and Nepal (BBIN) to establish a regional electricity market, cooperation in the operation of national transmission lines, and initiatives to boost Indian private sector investment in Nepal's hydropower sector. These points outlined the areas of cooperation and focus between the two countries in the energy sector.
Within two months, NEA and SJVN signed an agreement on May 16, 2022. Through this agreement, SJVN secured the rights to develop the 490 MW Arun IV hydropower project in Nepal, in a joint venture partnership. This collaboration marks a significant step towards the advancement of hydropower development in Nepal.
Additionally, during Prime Minister Pushpa Kamal Dahal's visit to India from May 31 to June 3, a PDA was signed with the same company for the lower Arun hydropower project, as per Investment Board's decision. A memorandum of understanding (MOU) was signed to bring Indian investment into the 480 MW Phukot Karnali hydropower project, with 51 per cent to NHPC Limited.
Similarly, on September 17, 2022, NHPC signed an agreement with Investment Board Nepal for the construction of the West Seti (750 MW) and Seti River-6 (450 MW) projects. Now it is certain that Indian investment will come in both these projects.
Eye on the prize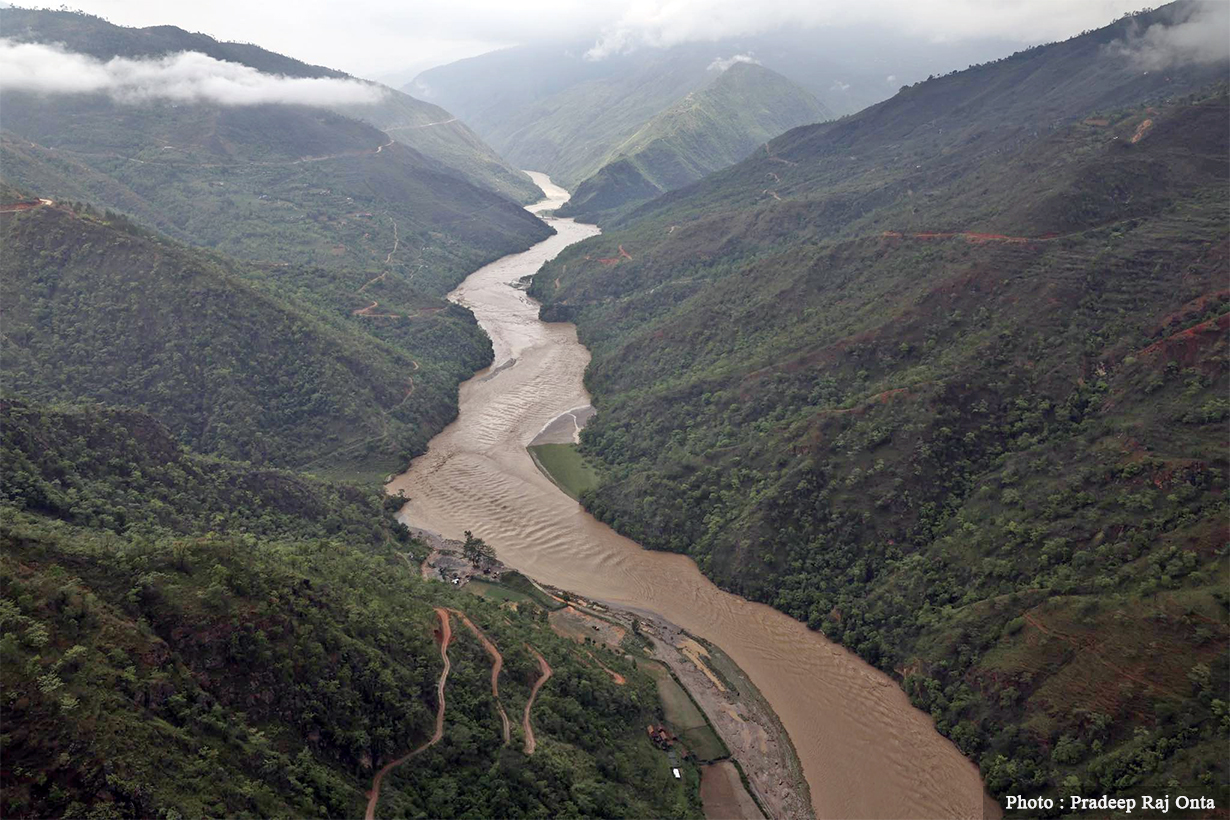 As part of the ongoing collaboration, India and Nepal agreed to finalise a detailed project report (DPR) of the 6,720 MW Pancheshwar Multipurpose Project. This project got concluded within three months, despite being a subject of contention for over 27 years, mainly due to differences regarding the sharing of water benefits and costs under the Mahakali Treaty.
In addition to acquiring projects, Indian companies have been holding licenses for hydropower projects too including the 900 MW Upper Karnali project. Indian private company Gandhi Mallikarjun Rao (GMR) possessed the project for nine years.
Despite failing to meet the expectation to raise investment as per the agreement, the company has been given an extension until July next year. GMR has been citing the absence of an MoU with the Bangladesh government for the purchase of 500 MW of electricity as an excuse for the investment drought. It argues that without the MoU in place, there are limitations and challenges in moving forward.
On the other hand, the Adani Group has also shown its interest. It has proposed significant investments in large-scale hydropower projects, as well as international and domestic transmission lines, with a total value of USD 70 billion in green energy. According to sources from the Ministry of Energy, its intention is to initially focus on hydropower projects ranging from 1,000 to 2,000 MW in capacity.
However, Nepali authorities have suggested that investments should be made in projects within the Karnali watershed before undertaking large-scale projects. An official from the Ministry of Energy stated that it has proposed investing in projects such as Tila-1 with a capacity of 440 MW and Tila-2 with a capacity of 420 MW or Mugu Karnali, which has a capacity of 1,902 MW. However, no concrete discussions or proposals have taken place regarding these suggestions.
Regardless, its primary focus lies in the projects within the Karnali Basin with particular interest in the 10,000 MW Karnali Chisapani project. And has also shown interest in building an international transmission line to invest in transmission lines of 400 KV and 600 KV and more capacity to connect with India. 
If, according to the proposal, India's big business groups come as hydropower developers in Nepal, then there will be competition between the Indian government and private companies to build a big project. 
Government officials have started to realise the increasing presence and influence of hydropower projects in Nepal. It increased recently after Nepal started selling surplus electricity to India. 
The Indian market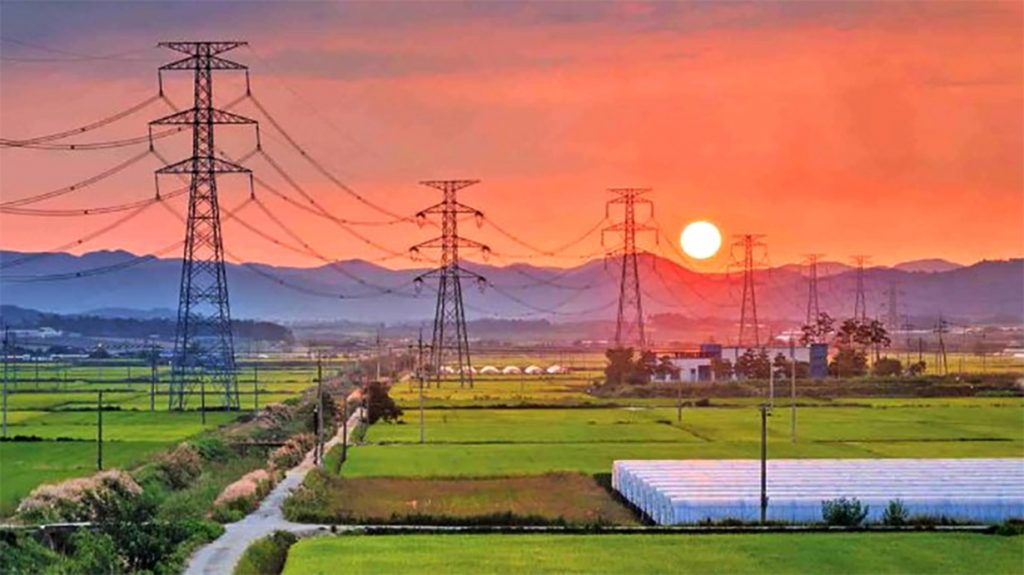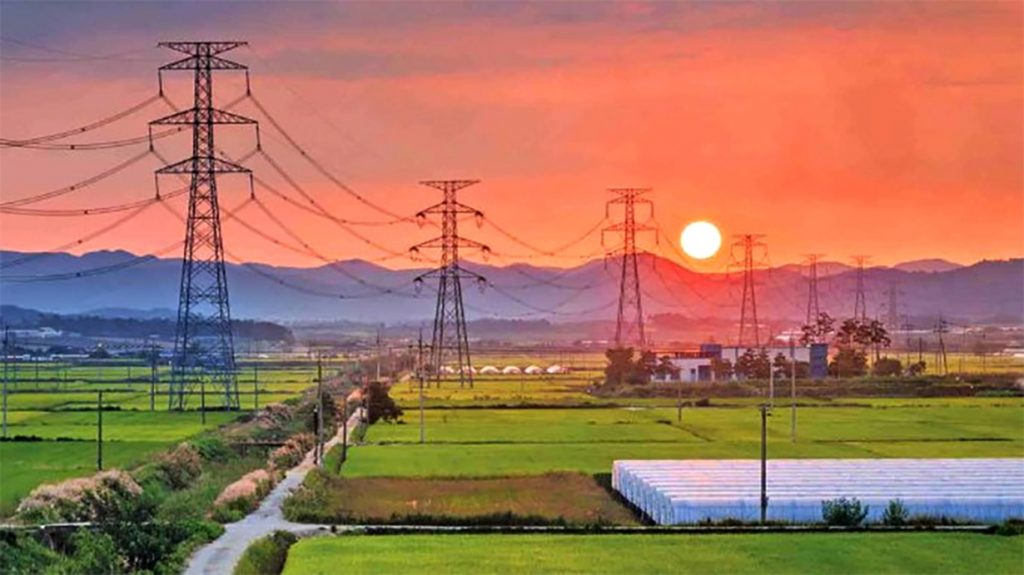 Currently, Nepal has been granted permission to export electricity from projects with a capacity of 452 MW in the 'day ahead' market, where the price is fixed one day in advance. However, Nepal still imports over 600 MW of electricity from India during the winter season.
Former energy secretary Suman Sharma says, "The electricity demand is in India, there are people who can buy our electricity, which brings in investment for our projects." He suggests that Nepal should engage in effective negotiation to ensure the sale of electricity at the best possible price and get maximum water benefits.
However, the government's claim is different. Madhu Prasad Bhetwal, joint secretary and spokesperson of the Ministry of Energy, says, "Once investors have access to the market, and more projects are built, the country will benefit boosting the morale of investors and open the way to develop other hydropower projects."
As per Kulman Ghising, managing director of Nepal Electricity Authority, the projects to be made with public investment will also gain more priority now. He claims that the agreement with India and Bangladesh has also opened the way for investment in 103.4 MW Budhigandaki 'A', 60 MW Budhigandaki Gwarkhola, 454 MW Kimathanka Arun, 77.5 MW Ghunsakhola, 40 MW Ikhuwakhola, 70.3 MW Simvuwakhola, 81.1 MW Budhigandaki, 106 MW Jagdulla, and 210 MW Chainpur Seti.
However, Suryanath Upadhyay, a water resources expert and former chief commissioner of the Commission for Investigation of Abuse of Authority, raises concerns about the lack of transparency in the agreements.
He emphasises the importance of competition and consideration of water benefits in the selection process when handing over projects to Indian companies. He believes that if projects are awarded without competition, it could lead to an Indian monopoly on electricity and water resources in Nepal. 
Despite its commitments to reduce carbon emissions, India still relies heavily on coal for electricity production. With limited water resources for hydropower development within India, it is speculated by Nepali officials that India may be adopting a strategy of utilising Nepal's hydropower as a source of clean energy. 
According to him, the water accumulated in reservoirs or dams in the upper regions of Nepal has been beneficial for India, either for alleviating flood-related issues in the plains of India during the rainy season or fulfilling water needs during the winter season. He argues that India has been treating Nepal's electricity and water resources without adequately considering the benefits to the low-lying areas.
Where is Nepal lagging?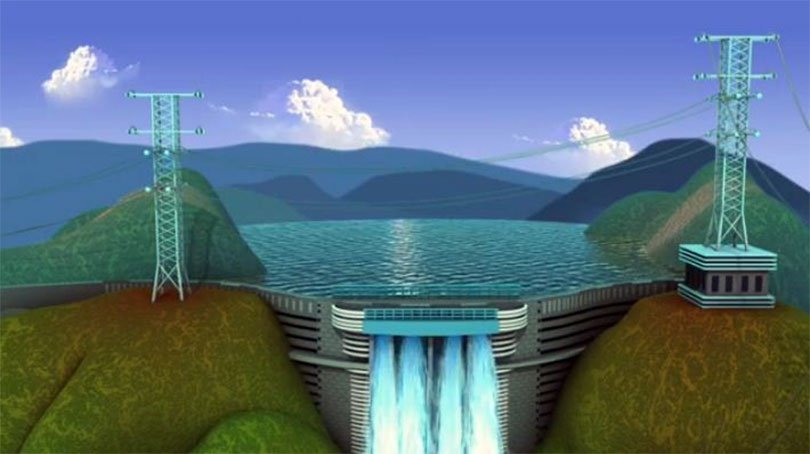 The NEA faces risks in entering into power purchase agreements (PPAs) with Chinese investment projects because the electricity generated by Nepali projects is sufficient to meet the country's internal consumption.
Despite an installed capacity exceeding 2700 MW, the maximum demand is only 1900 MW. Nepal produces electricity equal to its installed capacity during the rainy season. But if Nepal cannot export the electricity it produces during the dry season, it will result in a loss for the country. Therefore, Nepal has to export electricity to the Indian market.
This has discouraged Chinese investment in Nepal's hydropower sector. 
And in terms of electricity trade with countries like Bangladesh and other SAARC and BIMSTEC nations, Nepal needs India's infrastructure and permission. There is also a provision for India's nodal agency to charge a commission. This can potentially give India control over electricity trade with Bangladesh and other neighbouring countries.
Some experts also expressed concerns that the hydropower sector in Nepal is gradually coming under the control of Indian companies. This poses a challenge in creating an environment for investors from other countries, such as China, to participate in hydropower projects in Nepal. 
They suspect that the initial long-term electricity trade agreement with India indirectly supports the Indian policy of not purchasing electricity from hydropower projects developed by Chinese investors in Nepal. Meanwhile, Pakistan has not invested in Nepal's hydropower and this is likely because of the same policy.
India's international electricity trade policy discourages the import of electricity from projects in which individuals or companies from countries have investment or control, without a bilateral agreement. India has not signed a bilateral agreement on cooperation in the power sector bordering China and Pakistan.
Not only Upper Tamakoshi, but India is also blocking the electricity supply of Bhotekoshi, which was repaired by a Chinese construction company.
PM Dahal acknowledged that in his recent visit, Nepal did not request to correct the Indian policy but only raised the issue of 'stopping Nepal's self-invested Tamakoshi electricity' and, ended up indirectly supporting the Indian policy of not buying Chinese-invested electricity.
To date, Nepal has seen Chinese investment in the construction of only one hydropower project, the 50 MW Upper Marsyangdi. Nepal has issued licenses for Chinese investment in several other hydropower projects while Nepali companies have also entered into agreements to attract Chinese investment for various projects. But there is no significant progress.
China's Gezhouba Water and Power Group, which had undertaken to build the 1200 MW Budhigandaki Reservoir project also withdrew due to a lack of electricity market, compelling Nepal to break the contract and proceed with the construction process on its own. 
Investment by HIDCL and Power China for the Tamor Reservoir Project in the 156 MW Madi multi-purpose project to be built in Rolpa has also been cancelled for the same reason. But, China's Xingcheng International Investment Ltd and QYC International got the licenses for the 600 MW Manang Marsyangdi and 282 MW Marsyangdi hydropower projects and have expressed interest to invest.
Aryal believes that the increasing geopolitical influence on Nepal's hydropower sector is a reflection of the growing influence from the southern neighbour. However, he suggests that Nepal should focus on diversifying the investment influx, "We should start getting more benefits by dealing with the two neighbours in a balanced manner, ensuring projects that meet Nepal's domestic consumption in the future. Not create situations for a monopoly."
The former chief secretary and former Nepali Ambassador to China, Leelamani Paudel also seconds the view and expresses the same concerns that it may not be appropriate from the perspective of national security.
---
This story was translated from the original Nepali version and edited for clarity and length.
The post With India eyeing hydropower projects in Nepal, it is important for Nepal to set goals and boundaries appeared first on OnlineKhabar English News.