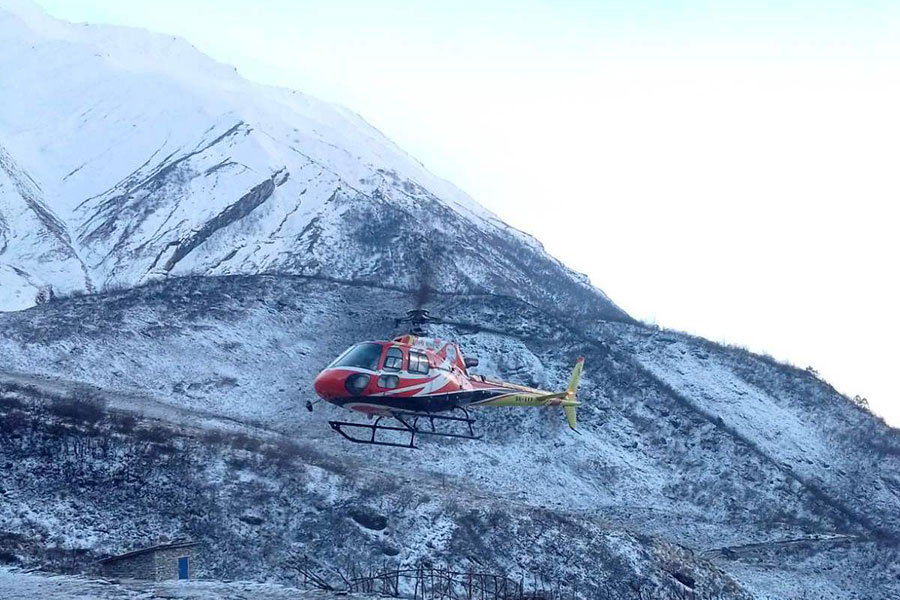 Kathmandu, July 13
The Civil Aviation Authority of Nepal has brought in new rules for helicopter companies.
According to the new rule, helicopters will not be allowed to fly in the mountain regions during the monsoon as CAAN has banned all non-essential flights and mountain flights until September.
The authority has implemented a new regulation specifying that helicopters must have at least one airport as either the departure or landing point in order to be permitted to fly.
Helicopter companies will have to take permission from CAAN if it wants to fly to non-designated destination until September.
The authority is forming a committee to conduct regular supervision of daily flights to smaller airports in the hilly areas of Nepal.
CAAN has also banned pilots who are also owners (or investors) of a helicopter company from flying.
The decision comes after a Manang Air helicopter crashed in Solukhumbu on Tuesday.
The post CAAN bans non-essential helicopter flights to mountainous areas during monsoon appeared first on OnlineKhabar English News.