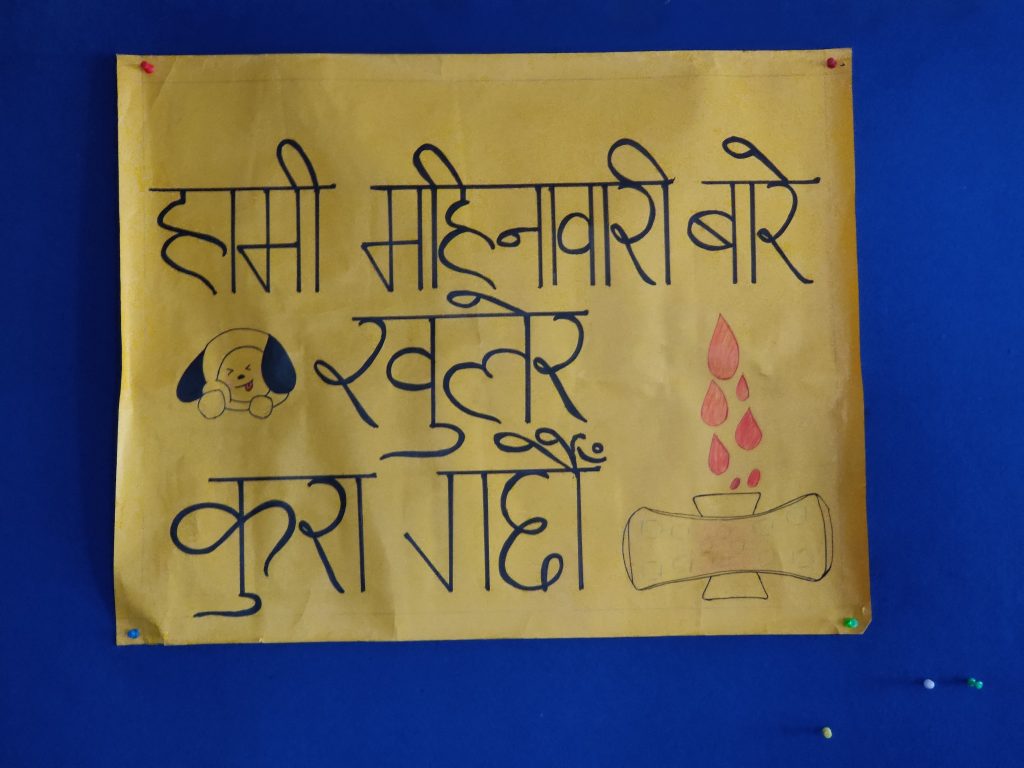 When Pooja Bista posted a blog about her first period, it got flagged by the website for violating community guidelines. She had shared the post with a representative picture of a vulva which did not go down well with someone who reported it leading to the post being flagged.
"That person was so triggered by it that he had to report it. That day I felt I needed to share more period experiences to offend people like him," says Bista.
Driven by that, Bista has taken up the challenge and created a platform to share some untold period stories with a group of young people in Nepal. In a society where menstruation has long been covered in secrecy and stigma, this group is trying to bring about a change around it and bring the community to a judgmental-free table through storytelling. 
In 2019, when the idea came up, Bista together with co-founder Arzoo Parajuli sought to explore the underlying stories, superstitious beliefs and myths surrounding menstruation as well as develop its impact on physical and mental health. They aimed to provide a safe space for people to share their personal experiences related to menstrual health and hygiene.
After a year, the project gained respect and value as more individuals joined the team to induce positive change.
"Today, the Untold Period Stories team consists of eight dedicated members, including two young men who play an integral role in challenging societal norms surrounding menstruation," says Bista. 
By fostering dialogue, collaboration, and embracing inclusivity, Untold Period Stories is rewriting the narrative surrounding menstruation in Nepal. Through their persistent efforts, they are working towards creating a society that promotes understanding and respect for menstruation, where it no longer becomes a barrier to the well-being and empowerment of women.
Change starts at home
During their menstrual period, women are generally considered impure in our society. Even in today's 'modern society', women continue to face different challenges and abuse during menstruation. This is why Bista and her team believe that these topics should be discussed within the family which may help bring about change.
"Communicating how we, as women feel, is essential for change," says Bista.
That is what led her to start Untold Period Stories during her college days through which she aimed to educate people about menstruation and menstrual health.
"During my time in the media industry, understood the power and importance of voice, communication and the role of social media. Using that, I along with a friend set up Untold Period Stories to reach our audience instantly and try to impact others with our stories," says Bista.
Rather than operating as a formal organisation, Untold Period Stories functions primarily through digital channels, utilising social media platforms and online forums to engage with the public.
Through Untold Period Stories, they do not just share conflict in cultural and societal aspects, they also focus on health-related issues, promoting eco-friendly products, and mental issues.  Every year they try to host events with different themes, collaborating with live arts, telling their stories through painting and making people participate in it.
Along with that, through their stories, Untold Period Stories have been promoting eco-friendly menstrual cups and other menstrual health products while advocating for eco-friendly alternatives, they understand the challenges communities face transitioning from traditional pads to more environmentally friendly options.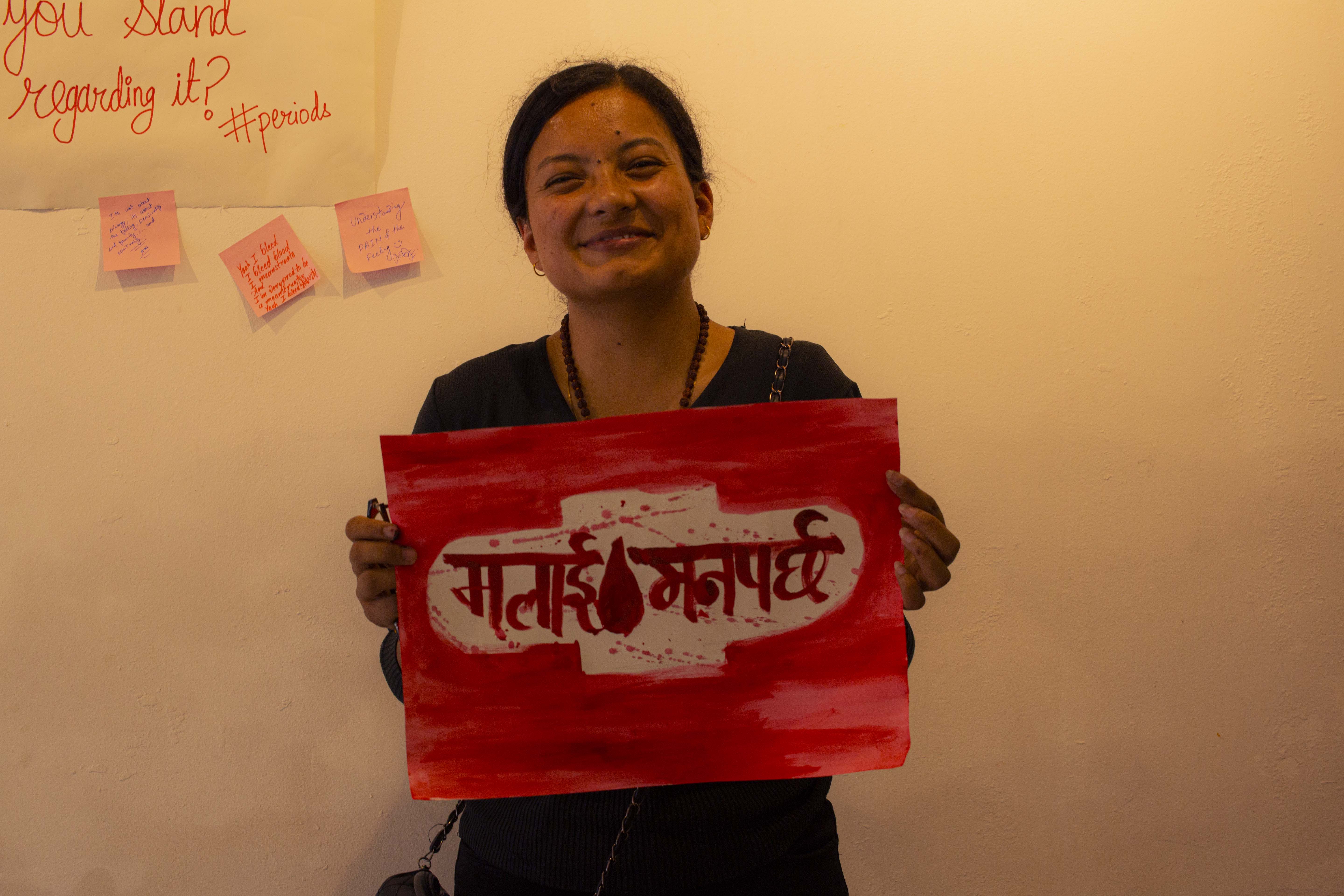 Their initiative has made an open, comfortable and safe environment in its efforts to normalise conversations about menstruation. The team has actively engaged in efforts to promote men's involvement in challenging societal norms and amplifying women's voices. They have published stories highlighting changing perspectives among men, showcasing the impact of open dialogue and education. 
"We have seen changes in perspective on men as well. One of our male friends has shared his story, where one of his sisters was on her period during Tihar and she was not there to celebrate with them," says Parajuli, "So he took action as a brother to speak up for his sister and refused to celebrate the festival without her. Things like these are what keep us going."
Breaking the chains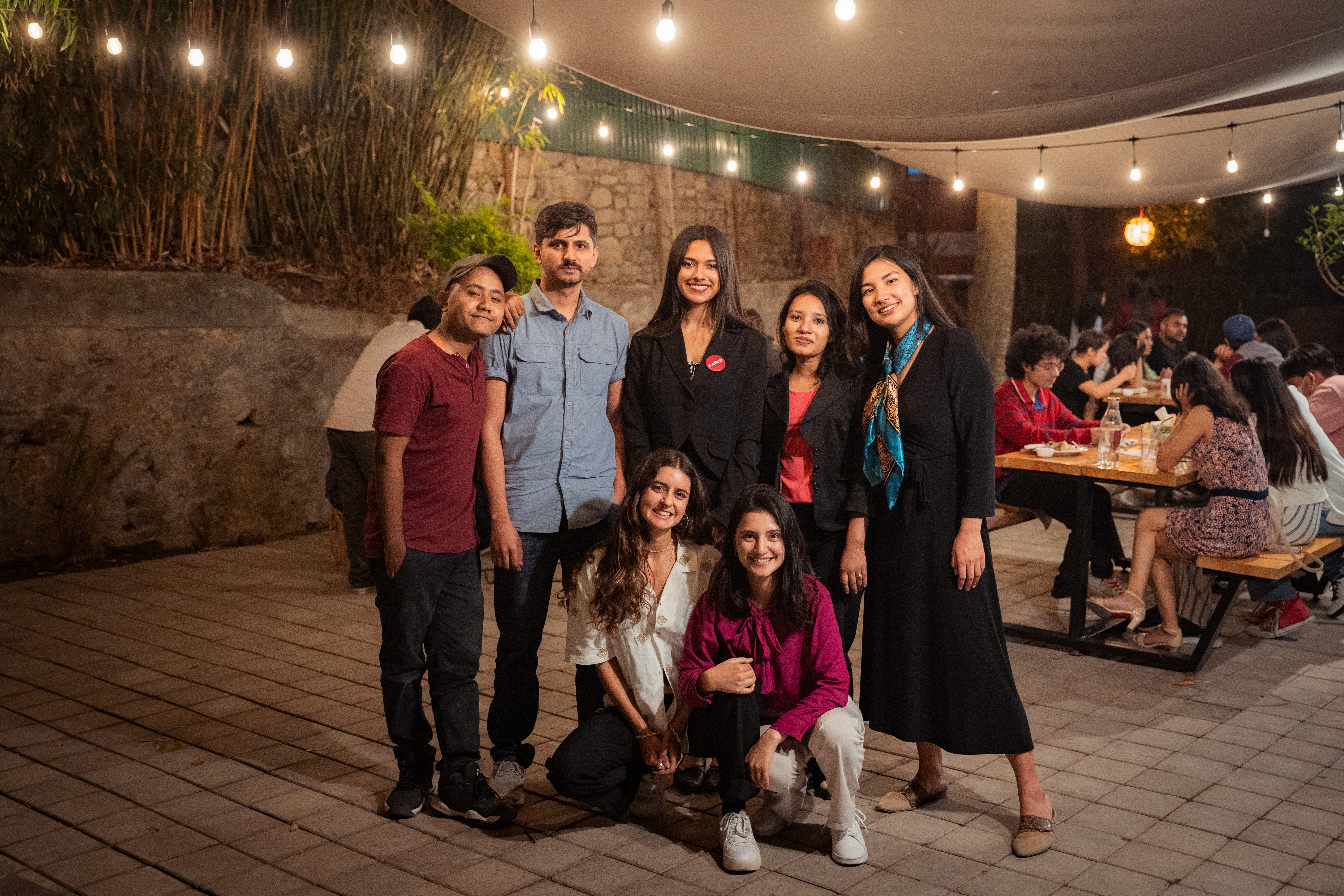 But is it possible to break the age-old traditions with just stories? Bista says yes, as she believes stories have the power to create positive change in society. However, pushing the change on a large scale is not their primary focus. Both Bista and Parajuli say will continue to work on expanding ways to tell stories through their platform.
With time, they have already seen evidence of a movement taking place within society. While it is true that cultural restrictions during festivals often prohibit or restrict the participation of menstruating women, considering it a taboo. But things are changing.
"Lots of women have shared their silent revolution stories by not telling others they are menstruating and being a part of the festival and visiting the place they want, I think this is one of the achievements for us that women themselves are understanding the process," says Parajuli.
"As I am from a Hindu background I have done every ritual like living away from home during the first period and not entering in kitchen and temple. But, communicating with family listening to their perspective and involving them in your journey may help to a change," says Bista.
Bista and Parajuli shared a story about people who have seen slow changes in people's perspectives like being a part of a festival during a period and shifting the use of sanitary products from clothes to pads and menstrual cups.
Beyond menstruation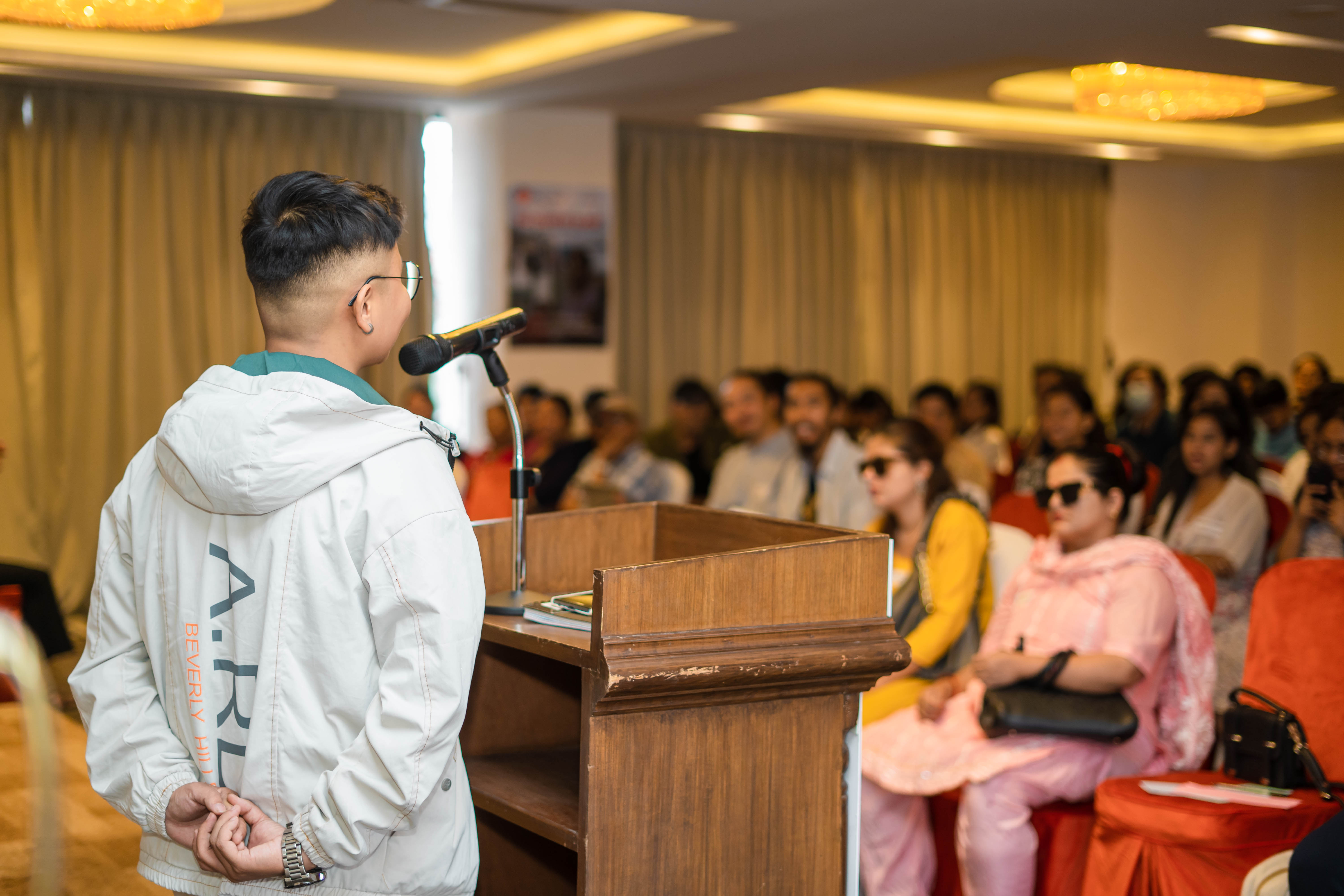 The group mostly focuses on urban areas where they seek to understand the experiences of menstruating individuals.
"We try to involve and encourage everyone through conversations and storytelling. One of our goals is to create an environment with diverse perspectives whether it is male or female about their stories and communicating and listening to them," says Bista who adds their ultimate goal is to shift perceptions and attitudes towards menstruation, starting with the capital city of Kathmandu. "We want to change peoples' perspective in Kathmandu first and move away."
Untold Period Stories has also been initiating a campaign 'Beyond the Blood', which involves individuals who do not menstruate, including small children and male participants. This project of theirs aims to break down societal barriers and foster greater understanding and empathy.
"We can see changes in perspective in men also, our male friends are sharing their mother's or their partner's problem with us and taking suggestions," says Parjuli, "we have also seen some stories where fathers and brothers taking action and breaking taboos supporting openness."
While these stories have garnered positive responses, they have also faced negative feedback in the form of hate comments, and the need to continue their work to challenge deeply ingrained beliefs.
"We do face lots of hate comments on our direct messages, but we don't focus on them instead we kept on posting positive changes from the community," says Bista. 
The post Beyond the stigma: Empowering women through untold period stories appeared first on OnlineKhabar English News.