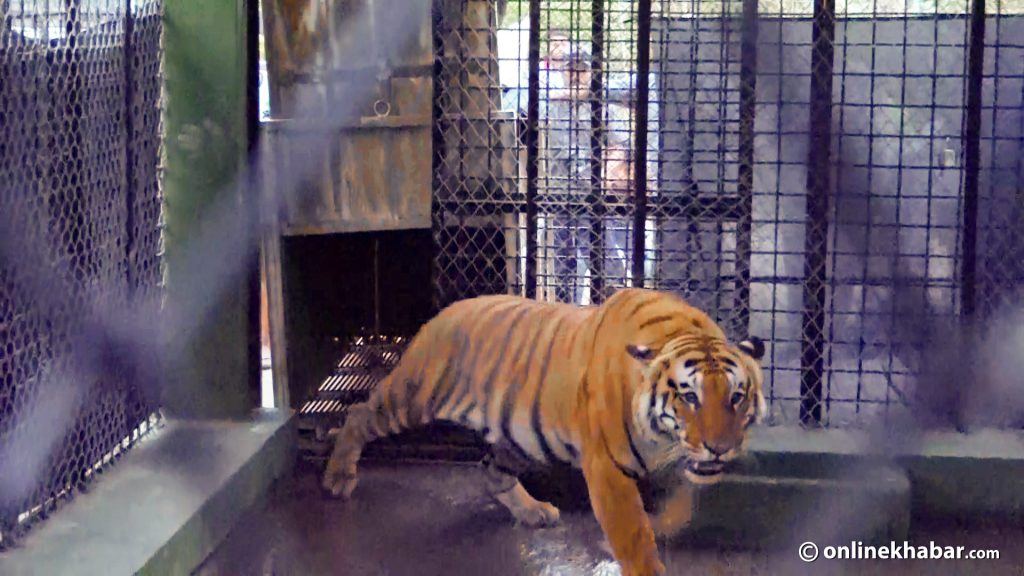 Chitwan, July 20
A tiger that entered a human settlement was taken under control and released into the secured area of Chitwan National Park.
On Wednesday, the national park administration took control of the tiger and released it into the secured area of the national park in a way to keep vigil easily.
The tiger was trapped and taken control from Madi municipality-3, Ratani rivulet.
As informed, the beast entered the human settlement on Tuesday and injured three people. With this incident coming to light, the national park administration attempted to take the tiger under control.
But, it only materialised on Wednesday morning, shared Information Officer at the CNP, Ganesh Prasad Tiwari.
The post Tiger held and released into Chitwan National Park appeared first on OnlineKhabar English News.