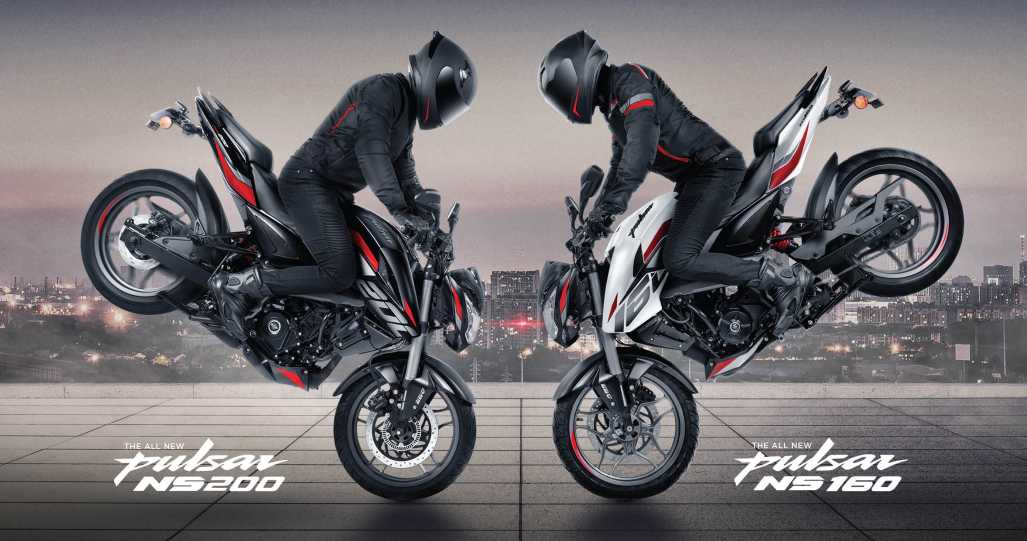 Bajaj has introduced its popular naked sports bike the Bajaj Pulsar NS200 FI DUAL ABS BS6 and the Bajaj Pulsar NS160 FI DUAL ABS BS6 in Nepal. These bikes are a popular option in the 160cc and 200cc segments for their performance at the price offered. Now with some price increments, these bikes are available with upgrades.
Let us first see the specifications and the details of what has been upgraded.
PARAMETER
SPECIFICATION
PULSAR NS 200
PULSAR NS 160
Туре
Liquid-cooled, Triple Spark,
4- valve, Fuel Injection, DTS – i,
BS6 Engine
Oil-cooled, Twin Spark,
4- valve, Fuel Injection, DTS – i,
BS6 Engine
Engine
Displacement
199.5 cc
160.3 cc
Maximum Power
18 kW [ 24.5 PS ] @ 9750 rpm
12.5 kW [ 17 PS ] @ 9000 rpm
Maximum Torque
18.74 Nm @ 8000 rpm
14.6 Nm @ 7250 rpm
Gearbox
6-speed constant mesh
5-speed constant mesh
Brakes
Front
Dual Channel ABS, 300 mm Disc
Rear
230 mm Disc ( ABS )
Suspension
Front
Upside Down Forks
Rear
Nitrox mono shock absorber with canister
Tyres
Front
100 / 80-1752 P Tubeless
Rear
130 / 70-17 62 P Tubeless
Length
2017mm
Width
804mm
Dimensions
Height
1075 mm
1060 mm
Ground Clearance
168 mm
170 mm
Wheelbase
1363 mm
1372 mm
Kerb weight
158 kg
152 kg
Fuel tank capacity
12 litres
Console features
Gear position indicator, Distance-to-empty indicator
Electricals
Headlamp
High Beam 12 V 60 W, H4
Low Beam 12 V 55 W
High Beam 12 V 35 W
Low Beam 12 V 35 W
System
DC, 12 V 8 Ah VRLA Battery
DC, 12 V 4 Ah VRLA Battery
Price
Rs 424,900
Rs 384,900
Both the Pulsar NS200 and Pulsar NS160 have the same changes in the performance part. There are two colours available for both bikes—ebony black and metallic pearl white. Though the colour options are simple yet aggressive and there are few performance upgrades. There is not any difference in the design. So, let us see the upgrades which are explained below:
Upgraded USD Forks
The Pulsar NS200 and Pulsar NS160's main upgrade is the 33mm Aluminium USD forks. These suspensions are new and are not shared by other bikes in the lineup of Bajaj like the Dominar. The USD Forks have made the appearance of the bikes more aggressive and big. They also have reduced the weight by around 1 kg in both models due to the use of aluminium. Handling and manoeuvrability are much better than the previous model.
Brakes
Both the Bajaj Pulsar NS200 and Pulsar NS160 have dual-channel ABS as standard and larger brakes. The front brake now measures 300mm Disc (dual channel ABS) whereas the rear measures 230mm Disc with ABS. Instead of Bybre brake callipers, now both bikes use Grimeca brake callipers.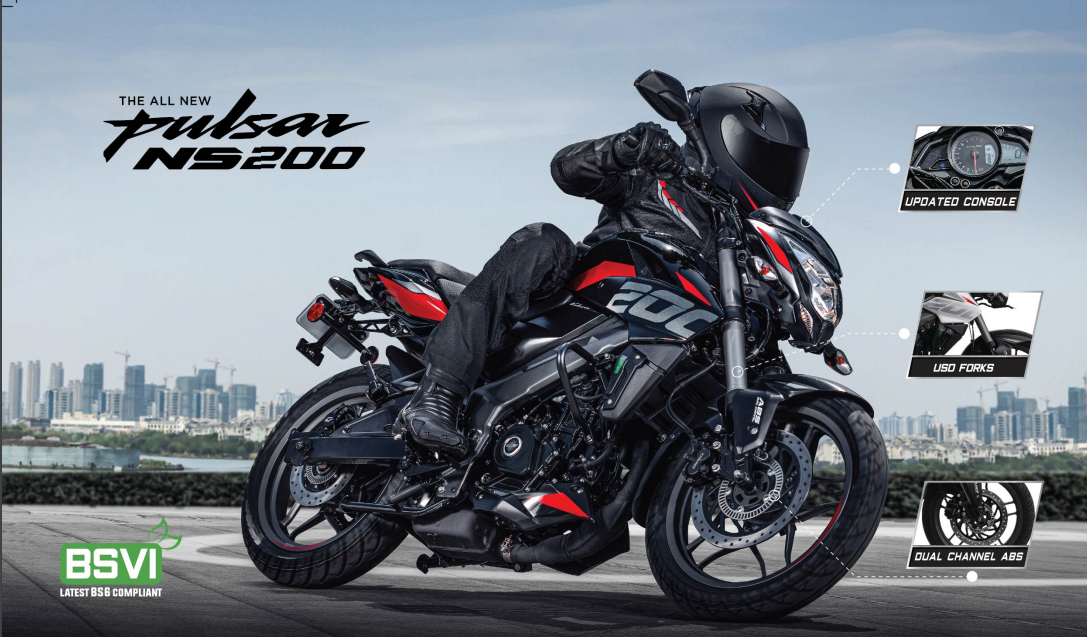 Alloys
The NS200 and NS160 have the same alloy wheels as the Bajaj Pulsar N250. It gives a much sportier look and is also lighter. The alloys are greyish-black in colour, which makes the bike look much more classy and defines the naked sports bike category. The previous NS200 and NS160 had coloured alloys such as white, blue and red, which had mixed opinions.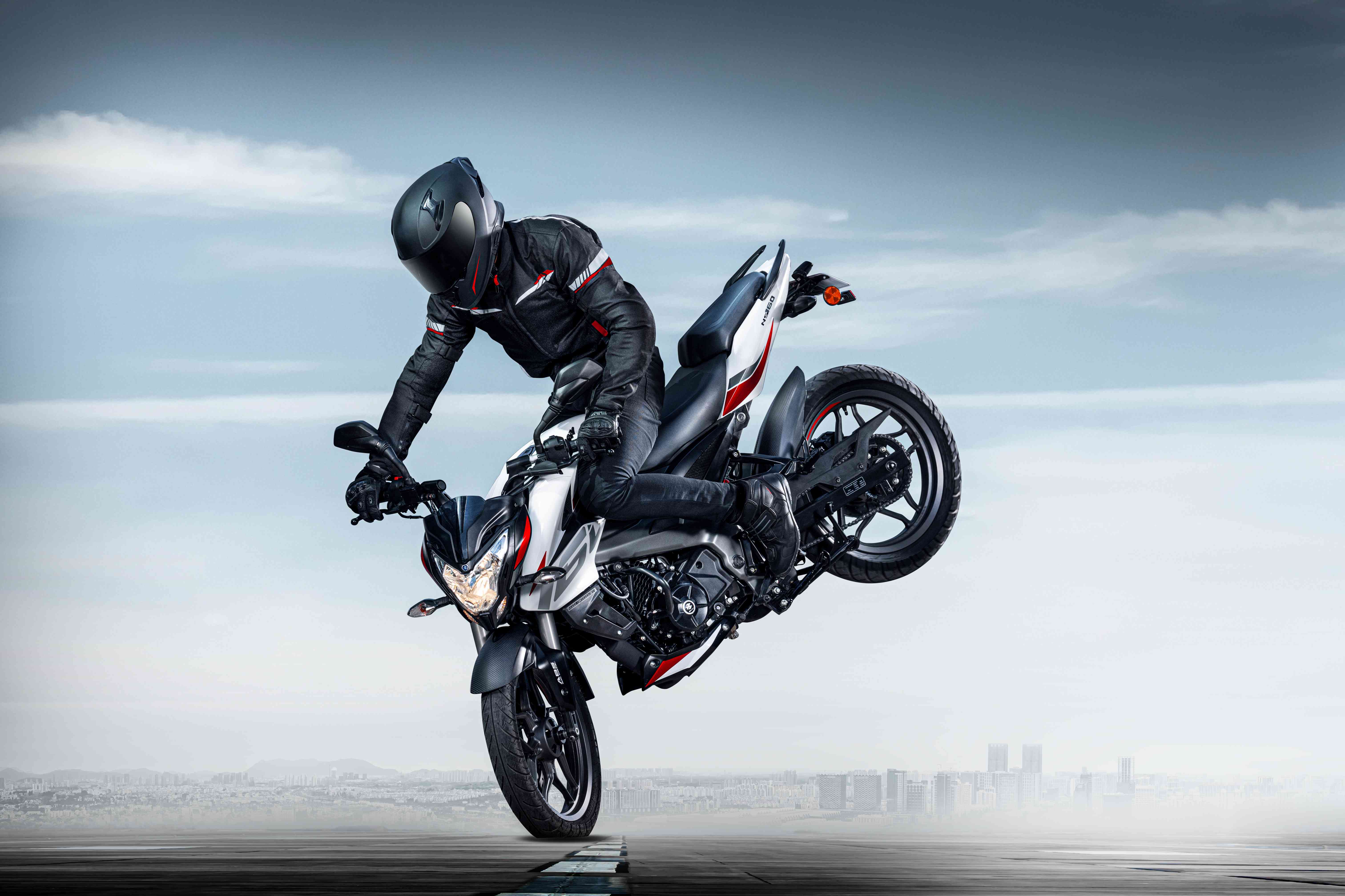 Updated instrument cluster
Even though the instrument cluster is the exact same on both the NS160 and NS200, there are two new things added in. Now the instrument cluster has a gear position indicator, distance-to-empty display and instantaneous fuel consumption readings. These might be a small update in the instrument cluster part but are some essentials on the new gen bikes.
Cleaner engine
The NS200 and NS160 models retain the same engine as their predecessors, but they now comply with OBD2 BSVI standards. These bikes can now monitor real-time emissions, a significant departure from solely relying on lab-tested results that help protect the environment.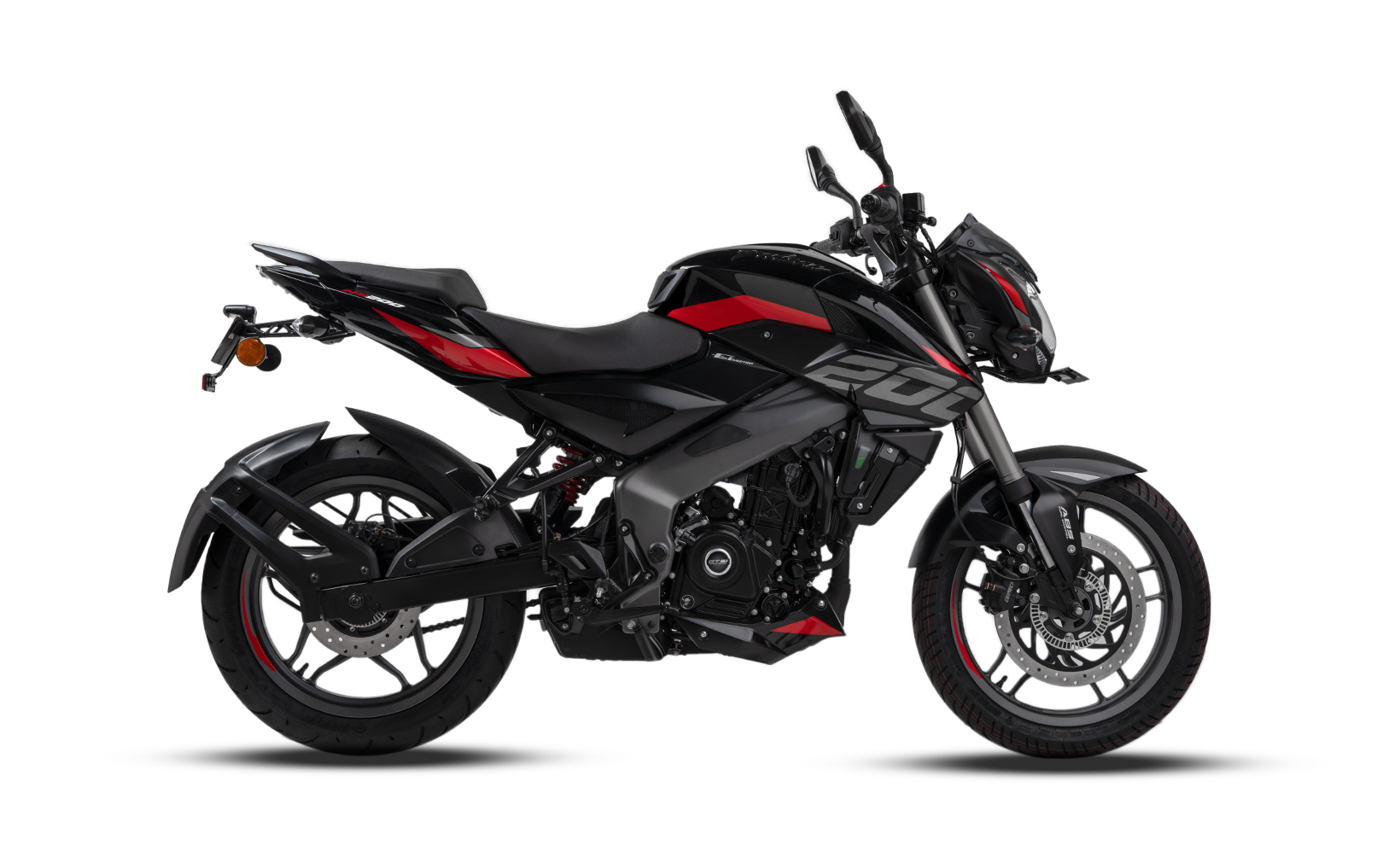 So, these are the updates and upgrades that you can find in the 2023 NS200 and NS160. These are not very big upgrades yet with some significant improvements. Should you consider these two options? Yes, they are great value-for-money options.
The price of the Bajaj Pulsar NS200 FI DUAL ABS BS6 is Rs 424,900 and of the Bajaj Pulsar NS160 FI DUAL ABS BS6 is Rs 384,900 in Nepal.
The post Exciting updates and features: Bajaj Pulsar NS200 and NS160 (2023) arrive in Nepal appeared first on OnlineKhabar English News.