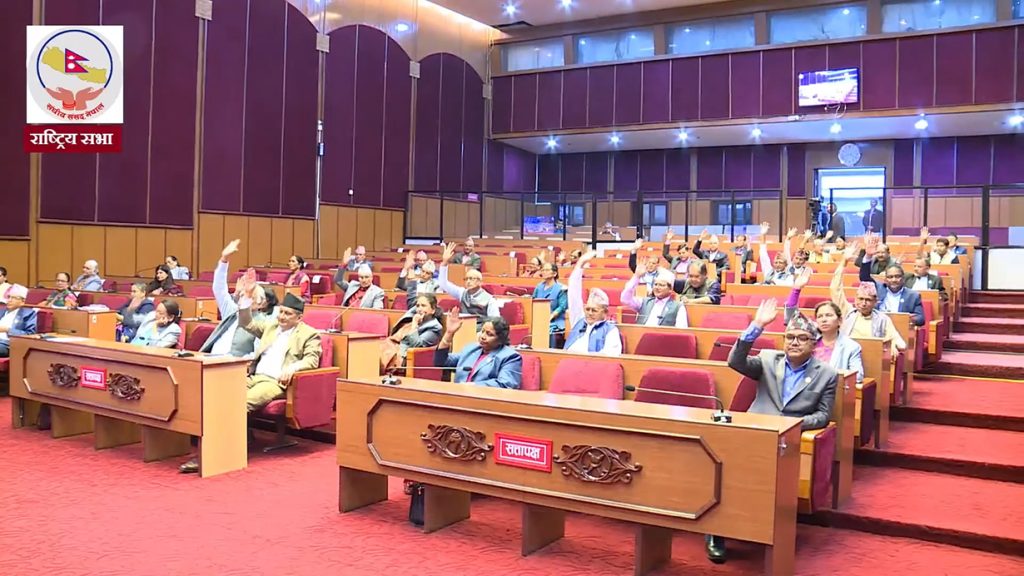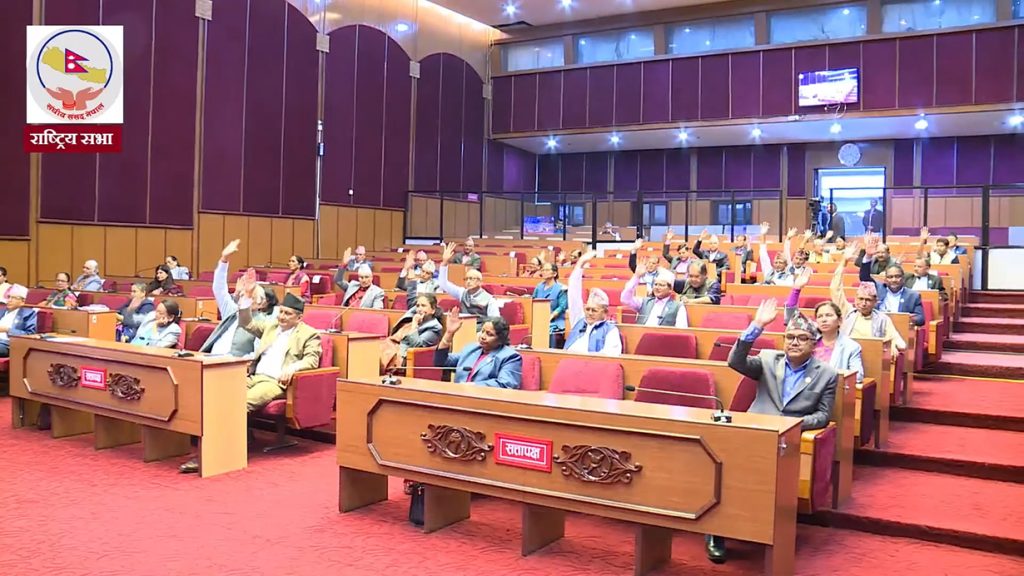 Kathmandu, August 3
UML disrupted the meeting of the National Assembly on Thursday demanding action against the gold smugglers. Due to disruption, the meeting has been adjourned until August 7.
Before the upper house could proceed, UML member Bhairav ​​Sundar Shrestha announced the meeting would not be allowed until the government takes action against those involved in the 100-kg gold smuggling case.
The UML has been demanding a formation of a high-level investigation committee to probe the case. The opposition obstructed the proceedings of the House of Representatives on August 1. The government has not formed the committee yet.
The meeting of both houses has been called for August 7.
The post National Assembly obstructed by UML appeared first on OnlineKhabar English News.