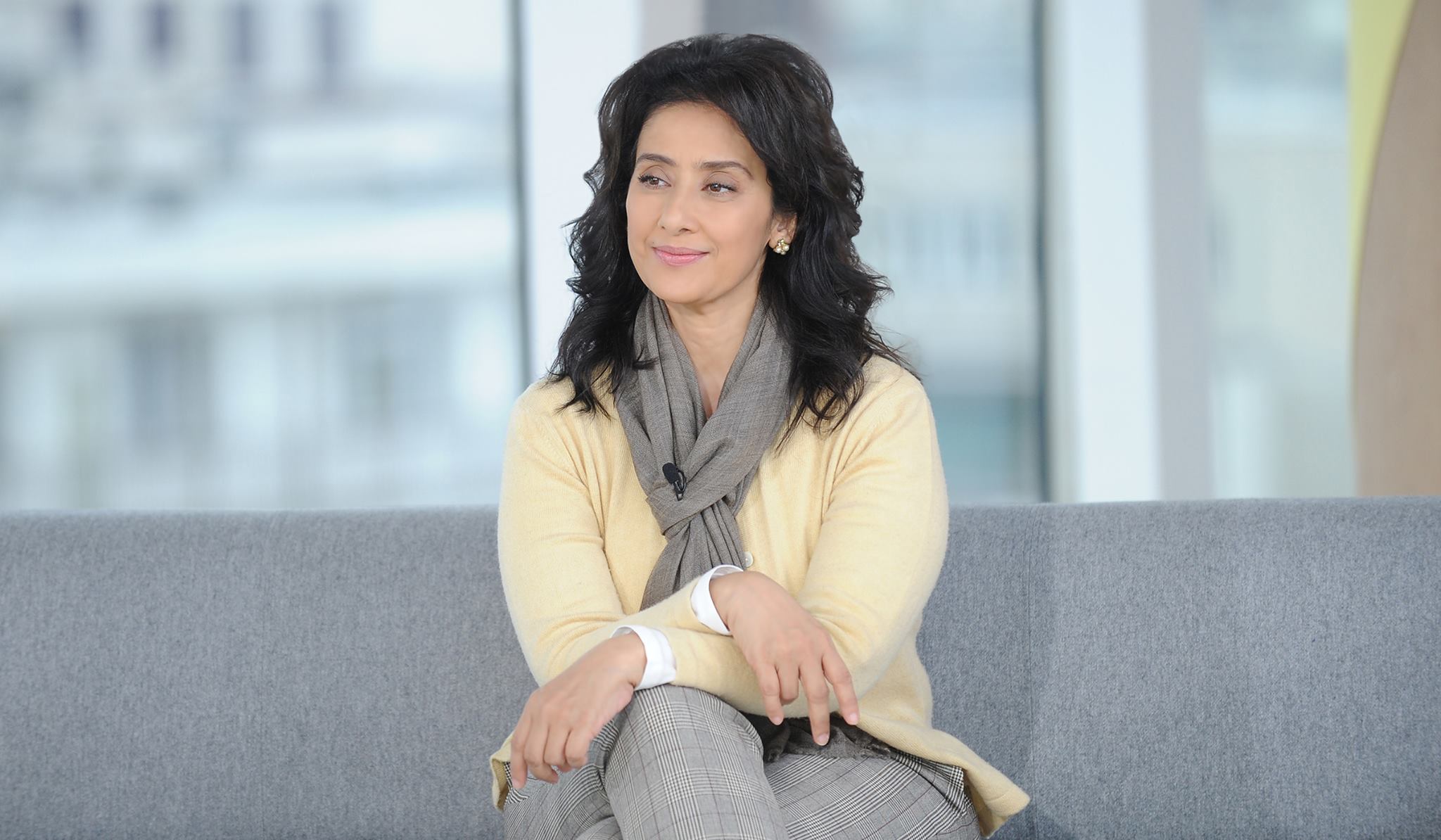 Manisha Koirala is hesitant to acknowledge that no other Nepali has ever achieved stardom quite like her. Nevertheless, she expresses gratitude for the recognition and the way people know her.
"I am lucky that I got such opportunities in Bollywood. I believe I had great luck that my hard work turned out fruitful," said Koirala at the Kalinga Literature Festival in Kathmandu on September 3. "There are many people behind me who made me the person I am today."
Manisha Koirala comes from the Koirala family. She is the granddaughter of Bishweshwar Prasad Koirala (BP Koirala), Nepal's first elected prime minister. Despite her strong political family background, she opted for a career in acting and remained distant from party politics.
Her inspiration came from her grandmother Sushila Koirala. Sushila was deeply involved in dance forms such as Kathak and Bharat Natyam. Manisha loved watching her grandmother dance and that filled a fire in her belly which inspired her to try her hand at performance art and acting.
The journey to get there was not easy as it was hard to convince her family. However, her grandmother, Sushila, always stood by her side encouraging Manisha to pursue her dream.
"My grandmother told me I could do whatever I wanted to do but asked me to give my 100 per cent and be the best at it," said Manisha Koirala.
Following that advice, Manisha Koirala dedicated herself and put in immense effort to establish herself as one of the top actors in Bollywood. She made a remarkable entry into the Indian film industry with her debut film Saudagar, which turned out to be a blockbuster success. Notably, the movie also received a Filmfare Award in 1991 and made around INR 80 million.
Manisha Koirala was the talk of the town during the 90s. Following that, she gave many hits like Maan, Gupt, Kachche Dhaage and many others sharing the screen with the top actors of Bollywood at the time like Shah Rukh Khan, Aamir Khan, Govinda, Anil Kapoor and Nana Patekar.  
But like all actors, she has also had to deal with some flops.
"I have done more bad movies than the good but by the grace of god people have remembered my good movies and forgotten the bad ones," she said.
Coming back to Nepal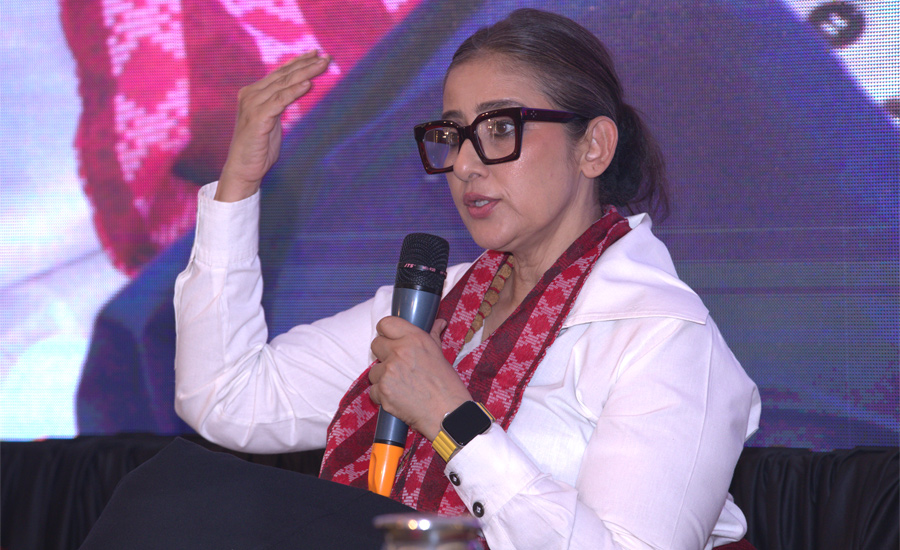 Manisha Koirala frequently travels between Nepal and India. With her work being mostly in India, she spends most of her time in Mumbai. That said, she always sets aside time to come home to spend time with her family and friends.
She stated that the reason she keeps returning to Nepal is the comforting atmosphere and the love and affection she receives from the people in the country. She recalled a conversation with Indian actor Divya Dutta, who had recently visited Nepal and also expressed her appreciation for the warm and homely nature of the Nepali people.
"I have always had a strong attachment with Nepal, but due to a busy work schedule I was compelled to stay in India for most of the time," she said. " No one really wants to stay far away from their family and friends, leaving the country."
Now in her 50s, Manisha Koirala is planning to spend more time in Nepal. This is contrary to what is happening in Nepal where most people in the country are looking to leave for better opportunities and quality of life.
When asked about ways to motivate the youth to remain in Nepal, she recounted her recent trips to Switzerland. During her visit to Switzerland, she said she had the opportunity to meet Nepali individuals who were not only earning well but also excelling in various fields, showcasing their expertise and having successful careers.
"They all wanted to come back to Nepal. But the thing that is stopping those youths is the lack of an environment for encouragement," she said. "In such a context, the government, as guardian of its citizens, must prioritise opportunities and policies to enhance people's well-being."
She gave India as as an example where many Indians, who lived abroad, have returned to the country in the last decade and have indulged in nation-building. She said she has seen people even get into organic farming in India.
"Hope we can create an environment in Nepal which pulls our people back to the country," she said.
Plans for Nepali movie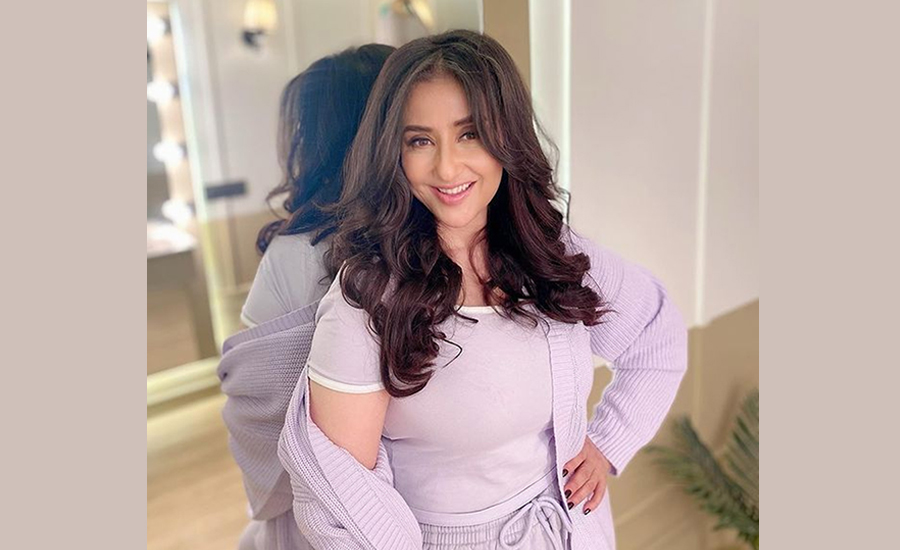 Despite playing in so many films, Manisha Koirala still waits to act in a Nepali film. She said she was waiting for a good story and script to come her way. In India, Koirala has had the opportunity to collaborate with popular filmmakers, actors, writers and other industry experts. In contrast, Nepal's film industry is relatively smaller and may not entirely meet Koirala's expectations.
To some extent, she acknowledges this fact. However, on a positive note, she has observed a recent progression in Nepali movies, finding them to be more forward-thinking and promising.
Around five years ago, during her tenure as a jury member for a film competition, she encountered exceptionally talented Nepali filmmakers who were creating movies at an international standard.
"I felt so proud that younger generation Nepali filmmakers are making movies that are been taken to the international stage. These filmmakers are creating local stories which is important. I believe we need to give space and opportunities to these stories which would be great for Nepali cinema," said Koirala.
She said the industry has many talented people and added most of them lacked opportunity and motivation.
"I have a dream project which will be revealed soon," she said.
The political side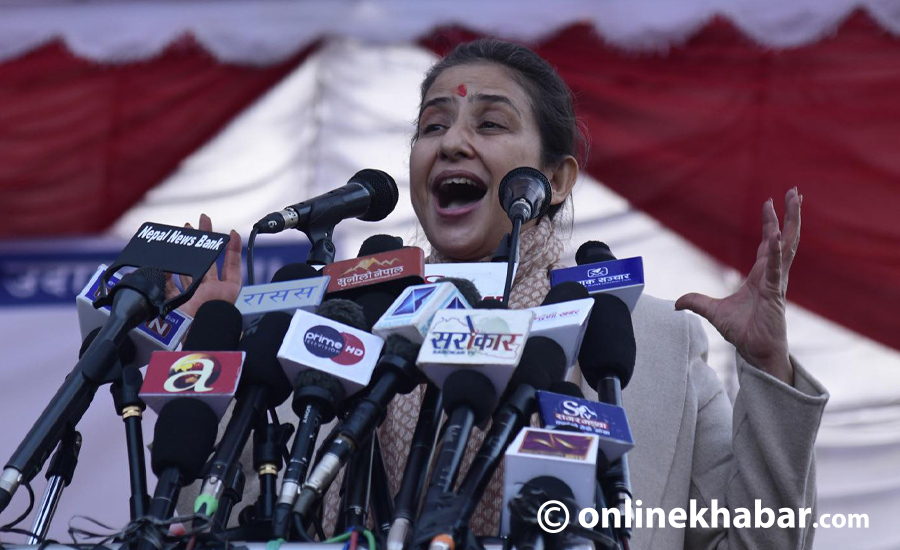 Even though Manisha Koirala's family have been part of the Nepali Congress, she, however, has shown an inclination towards the pro-Hindu party, Rastriya Prajatantra Party. Her political stance has been a subject of questioning and discussion.
She views politics as the most significant social role for serving the state. Despite being fully committed to her acting career, she maintains a keen interest in politics. She said she closely follows Nepali politics regardless of her location. However, she remains uncertain about whether she will participate in the upcoming elections.
"I still want to do something in the art sector. I am already 52 and still have a lot to do. I cannot say for certain I will have a career in politics," she said.
---
Extracted from a session titled Manisha's Mountains: From Nepali Roots to Global Stardom during the Kalinga Literature Festival held in Lalitpur.
The post Beyond borders: Manisha Koirala's journey to global stardom appeared first on OnlineKhabar English News.