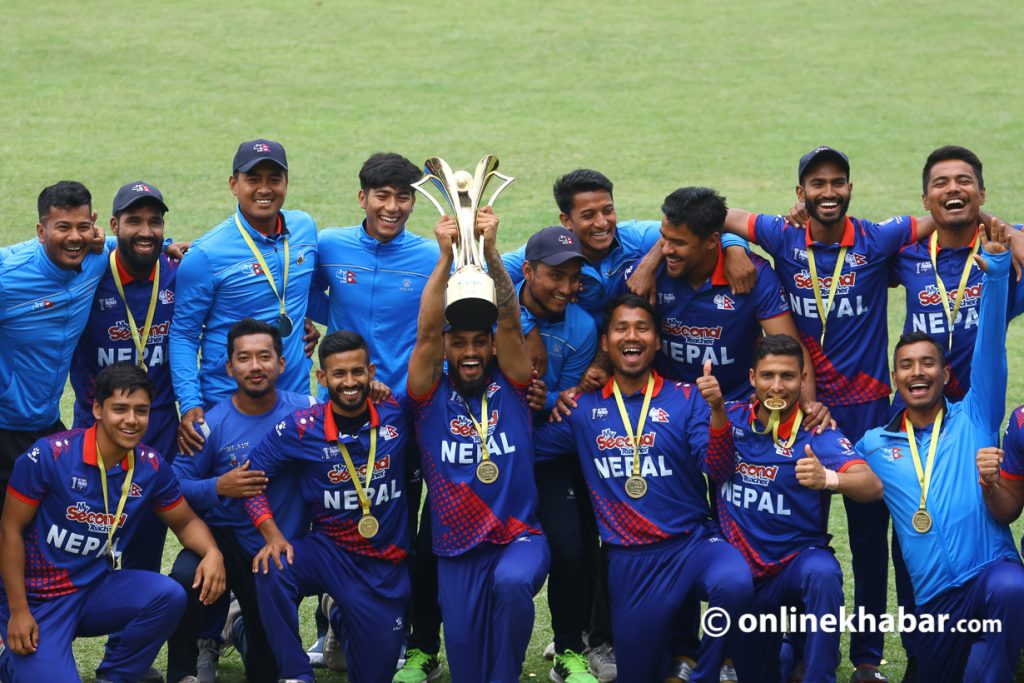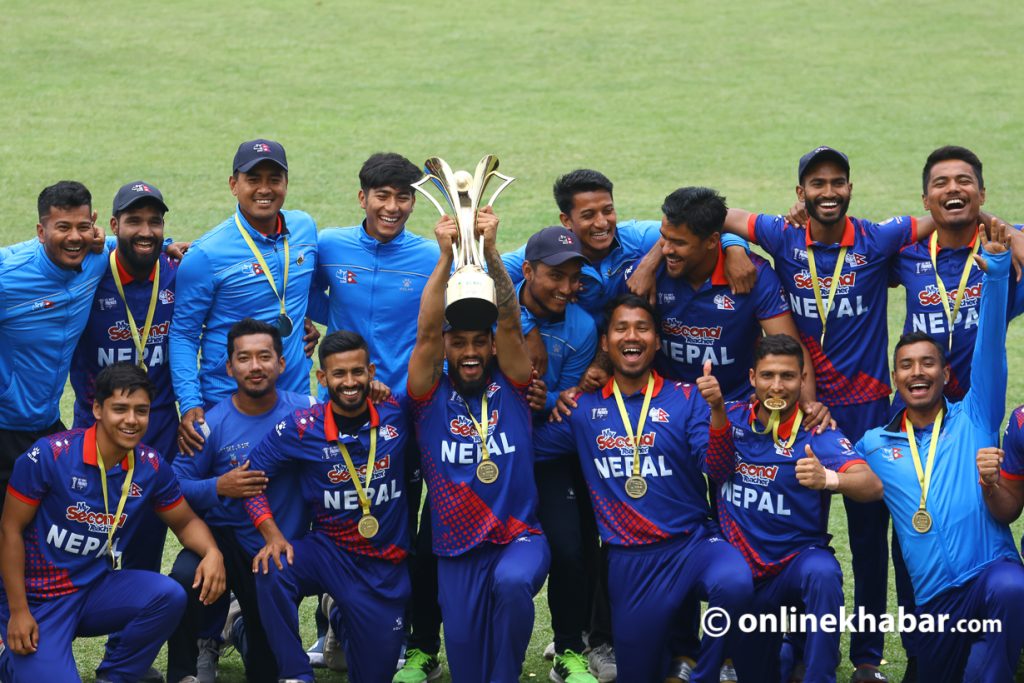 Kathmandu, September 11
The government said it does not have the funds to pay the cricket players the pledged amount.
The government has announced a total award of Rs 1.7 million each for the members of the national cricket team in recognition of Nepal's recent successes in international competitions over the past seven months. However, despite the announcement, the players have yet to receive the pledged amount.
This included the Rs 900,000 for the cricket team's performance in the last three series of the ICC Cricket World Cup League 2.
Additionally, the Prime Minister announced an extra Rs 200,000, and after Nepal's victory in the ACC Premier Cup, securing a spot in the Asia Cup, an additional Rs 600,000 was pledged. This brings the total amount to Rs 1.7 million per player.
The government has failed to award even the age group players who were promised funds as a reward for their performance.
The government had promised Rs 300,000 to members of the U19 cricket team that qualified for the 2024 World Cup in Sri Lanka. They were also due to get Rs 100,000 from the Cricket Association of Nepal and Rs 400,000 from the public. The U16 cricket team was also supposed to get Rs 50,000 for winning the East Zone Cup.
Cricket players from all age groups are disappointed. They know they will not get the money pledged by the government.
Captain Rohit Paudel has time and again been speaking out during interviews asking the government where is the pledged amount. This issue has even been raised in the House of Representatives. The players, however, have not received the funds.
The Ministry of Youth and Sports says the money has already been formalised. Its work plan has already formalised the awards given to the players by revising the work plan of sports awards and honours.
Government sources, however, say the government does not have funds to pay the players.
"We do not have the budget. It is simple," said Kumar Prasad Dahal, spokesperson of the Ministry of Youth and Sports. "We are waiting for the Finance Ministry to release the budget."
The post Govt says it does not have money to pay pledged amount to cricketers appeared first on OnlineKhabar English News.