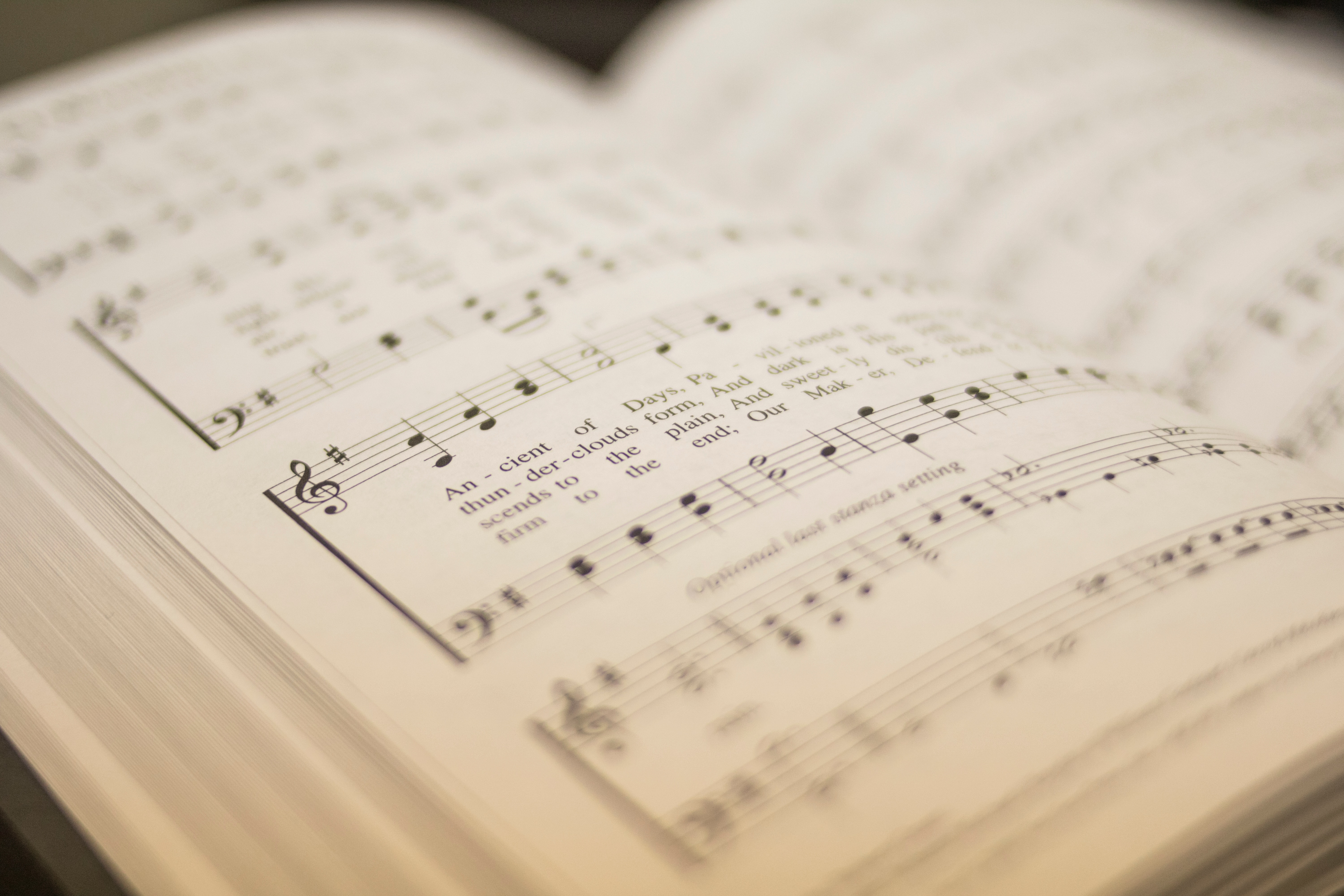 The current Nepali music is dominated by pop music. Young and emerging pop artists are doing well in today's age and time. The views and reaction they are garnering on a digital platform is evidence of their popularity.
That said, the Nepali music industry showcases a rich diversity beyond just pop music, with various genres contributing to its vibrancy. Classical songs, for instance, represent an integral part of this landscape. While they may garner comparatively fewer listeners in the current scenario, we firmly believe that they warrant a broader and more appreciative audience.
If you are open to delving into the world of Nepali classical songs, we are here to guide you. Onlinekhabar has curated a selection of 13 outstanding classical songs that should not escape your listening experience.
Tadha Tadha Najau Timi  
Anju Panta is one of the most talented singers. She has performed different genres of songs ranging from pop to ghazal and classical. Among her hundreds of songs, Tadha Tadha Najau Timi is one of the amazing classical songs that one should not miss to listen to. 
Najar Ko Timro Maun Ishara 
Najar Ko Timro Maun Ishara is a duet of classical songs by Swaroop Raj Acharya and Anju Panta. The song, written by Arjun Sapkota and composed by Hery R.D., exudes a soothing quality that keeps you yearning for more with every listen.
Timi Chau Ra Geet Haru
Timi Chau Ra Geet Haru by Nishan Bhattarai has such a captivating composition that it can easily draw your attention. The song's arrangement, accompanied by harmonium, Sargam, violin and sitar is also exceptionally good. 
Samjhanu Ra Birsanu
 Samjhanu Ra Birsanu is another amazing classical number by Nishan Bhattarai.  Through Timi Chau Ra Geet Haru and Samjhanu ra Birsanu, Bhattarai has proved that he is one of the finest classical singers of the new generation. The song is composed by Ujjwal Sagar.
Dherai Choti Marey Ma Ta 
Dherai Choti Marey Ma Ta is a song that uplifted the musical career of Shiva Pariyar. Through this song, Pariyar was able to take his name to the next level in the Nepali music industry.  
This is a complex song,  especially the high-scale part of it is something that only few can dare to perform. 
Aaja Feri Nisthuri Ko
Aaja Feri Nisthuri Ko is another brilliant classical song by Shiva Pariyar. Although it is a classical song, the guitar riff played on it has given a rock flavour to the song.  The song is composed by Chandi Prasad Kafle and is written by Mohan Adhikari. 
Tyo Nazarko Bayan
Tyo Nazarko Bayan of Muralidhar Mijar is a soft classical song which is easy on the ears. The song is about appreciating someone who has a beautiful eye and smile.  Tyo Nazark Bayan is written by Narayan Kumar Acharya and composed by Mijar. 
Haar Naad Haru Timrai 
Haar Naad Haru Timrai stands out as one of the most beautiful classical songs in recent times. Sung by Navashree and composed by Gopal Yonjan, it encapsulates a fascinating musical experience. Additionally, the music video, skillfully directed by Shrijana Singh Yonjan, is equally captivating, incorporating poignant archival photos and clips of the revered Gopal Yonjan.
Mero Pauma Aaja 
Without Mero Pauma Aaja the list of best Nepali classical songs is incomplete. It is a duet classical song sung by Gopal Yonjan and Mira Rana.  Since the song was recorded a long time ago, before the digital studio was introduced, the song sounds raw and authentic. 
Man Bina Bachna Paye
Man Bina Bachna Paye is a song by Sangeeta Rana Pradhan. The song imagines the experience of existing without the presence of a heart. Life would be without worries and happiness in the absence of heart, says the song written by Subash Chandra Dhungel.  
Mero Sadhana Ko  
Mero Sadhana Ko by Bhaktraj Acharya is a masterpiece of classical song. It is one of the most popular songs by Acharya. The song is melodic and technically rich as well. If you love classical songs, this song must be on your playlist. 
Sawari Mero Relaima
Sawari Mero Relaima off Melawa Devi, released in 1928, is the first Nepali song featuring a lady singer's voice. The nice part about listening to Sawari Mero Relaima is it sounds truly raw, natural and classic. 
Pahilo Yo Maya
Pahilo Yo Maya Sushil Gartaula has a real classical music vibe.  The perfect blend of Gartaula's bold vocals, tabla and other various instruments has made the song truly classical.  The song is written and composed by Dhan Bahadur Gopali and Shree K.C. and its arranger is Rhythm Kandel. 
The post 13 classical songs you should not miss listening to  appeared first on OnlineKhabar English News.