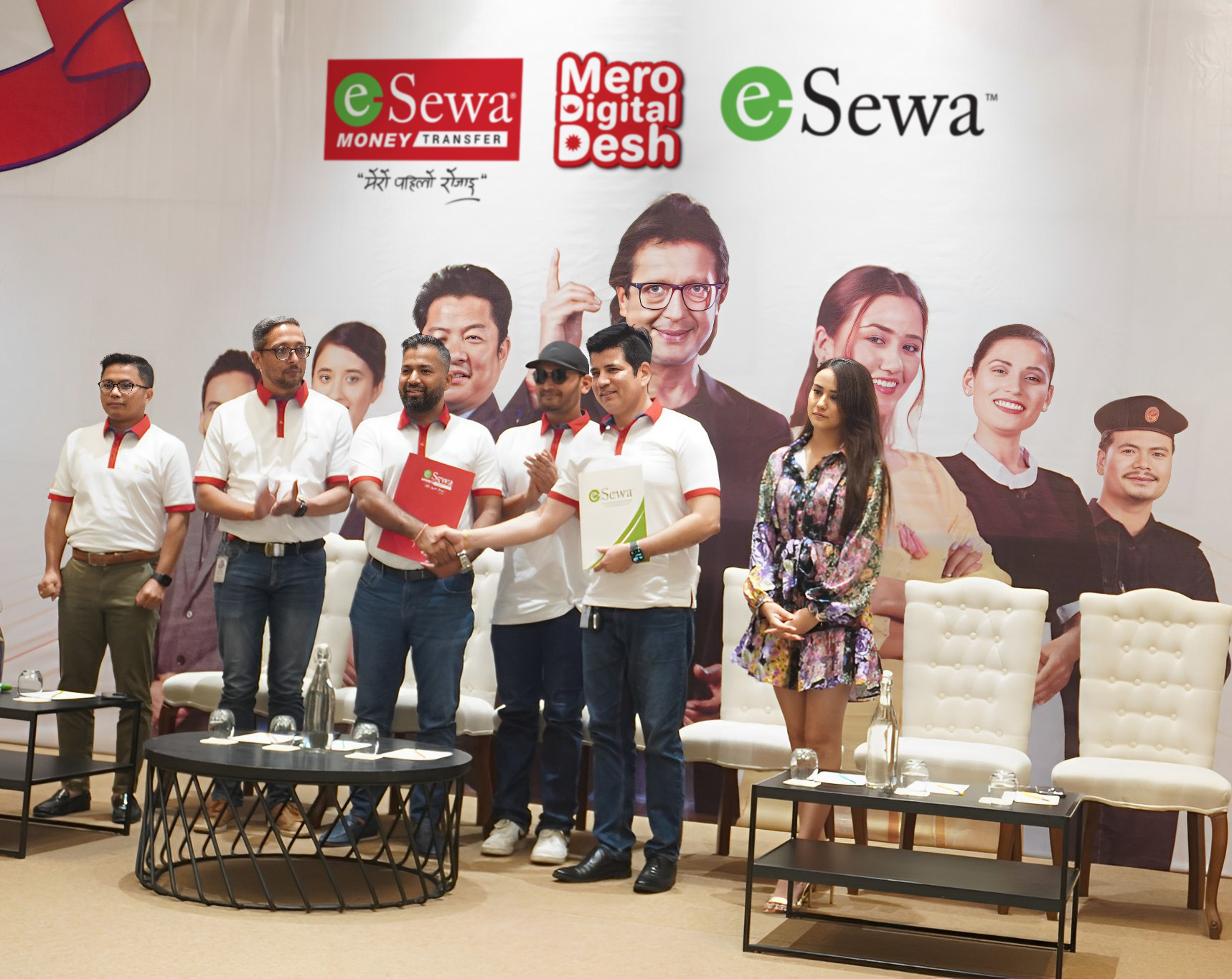 Kathmandu, September 18
eSewa Money Transfer, Nepal's leading digital remittance company, is set to continue its initiative Mero Digital Desh. With this initiative, the company aims to promote formal remittance and make people aware of the advantages of sending money through digital channels.
As part of the Mero Digital Desh initiative, the Win Your Dream Home campaign was announced during a press conference at Square Hotel, Pulchowk. The campaign, which runs for ten months from September 18 to July 16, 2024, is open to Nepali individuals working and residing in any country worldwide. Participation involves sending remittances directly to the eSewa wallet.
The press conference commenced with the signing of an agreement between eSewa Money Transfer and eSewa.
Each month, one lucky recipient will receive double the amount they sent, as stated by the company. Additionally, four individuals will receive special prizes throughout the campaign, with one lucky winner receiving a brand-new house in Kathmandu as the grand prize.
The post eSewa Money Transfer's Mero Digital Desh to continue promoting digital remittance offers a chance to win a Kathmandu home again appeared first on OnlineKhabar English News.