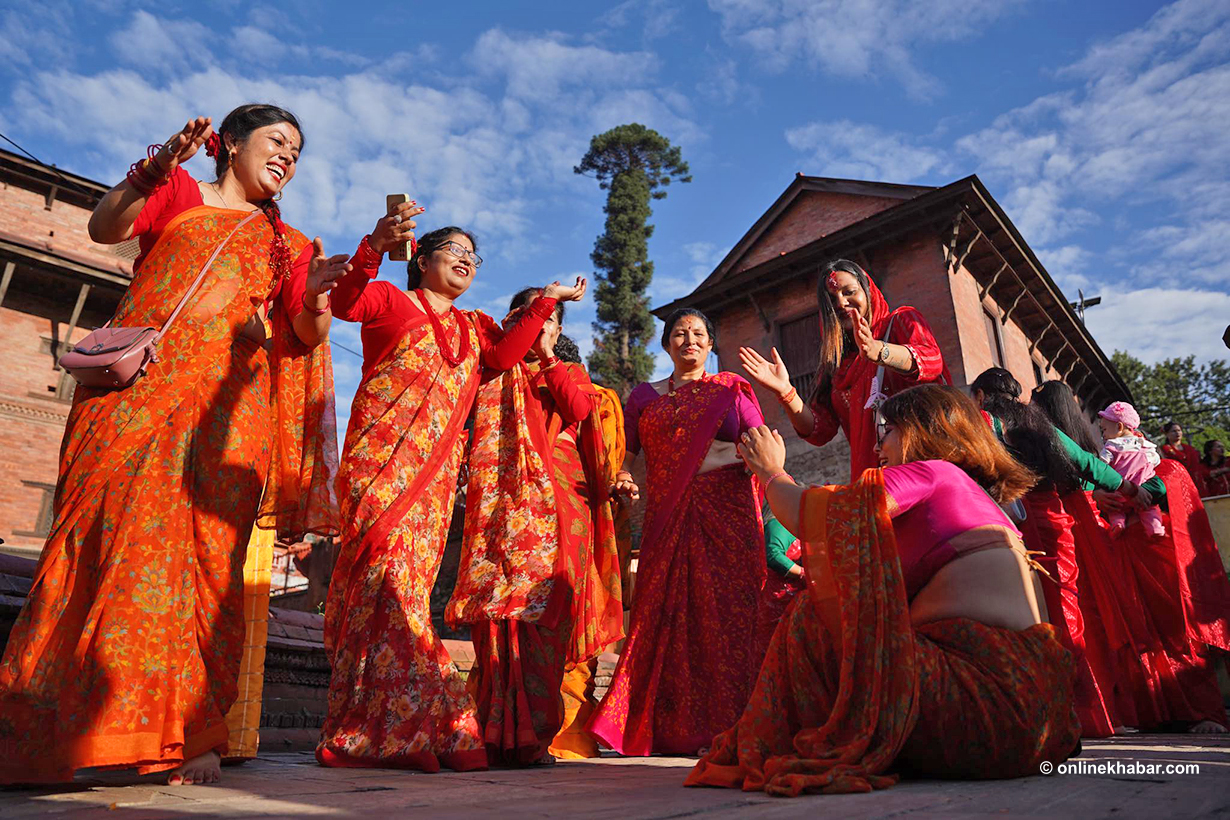 Kathmandu, September 18
On the occasion of the Haritalika Teej festival, devotees are flocking to temples across the country, including the Pashupatinath Temple in the federal capital.
The Pashupatinath Temple opened all four doors at 3 am on Monday morning to welcome devotees arriving to pay homage to Lord Shiva in celebration of the Teej festival.
Four queues have been arranged for the devotees to enter the Pashupatinath temple. Only women were allowed to enter the main temple after 6 am.
Security arrangements have been coordinated with all four security agencies within the temple premises. Additionally, services such as health camps, free water distribution, and search and rescue centres have been set up in the Pashupati area.
In the Kathmandu valley, devotees are gathering at temples including Gokarneshwar, Doleshwar, Nageshwar, Basantpur, and the Makhan Mahadev Temple, also known as the Small Pashupatinath Temple.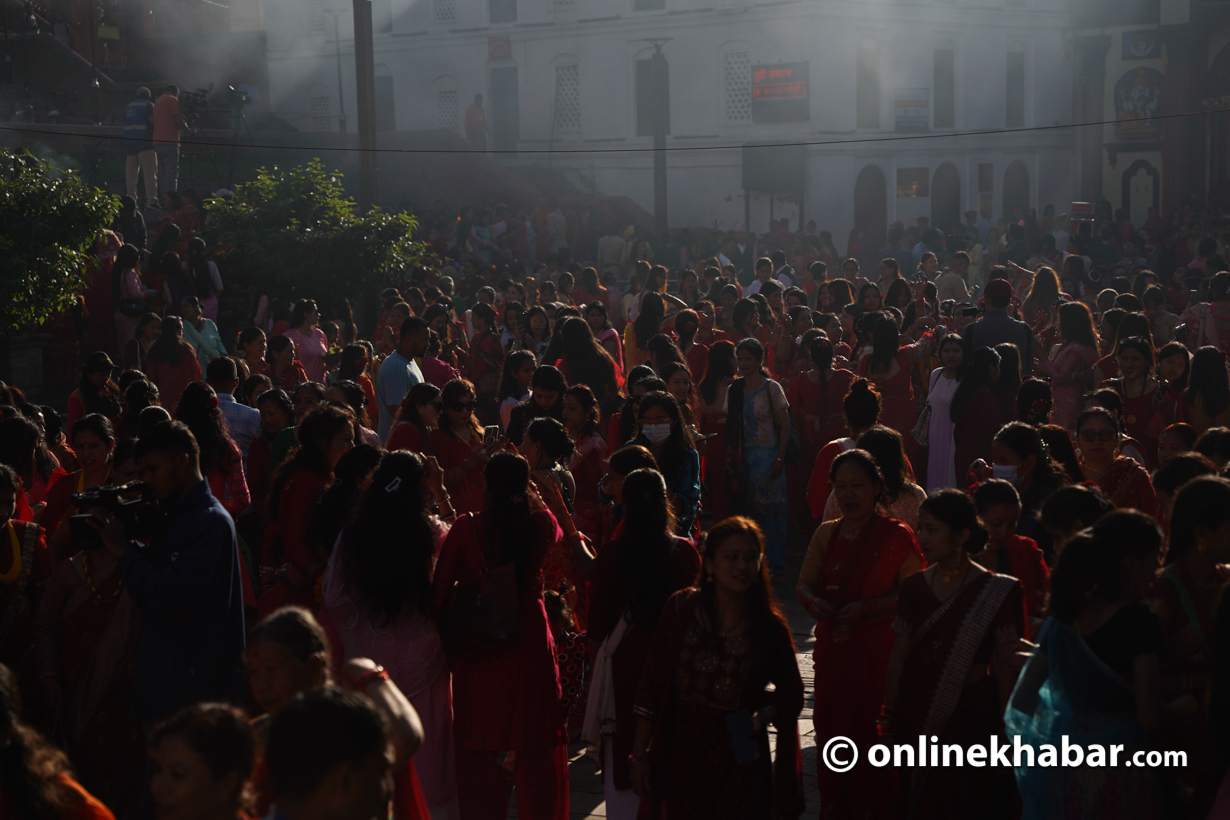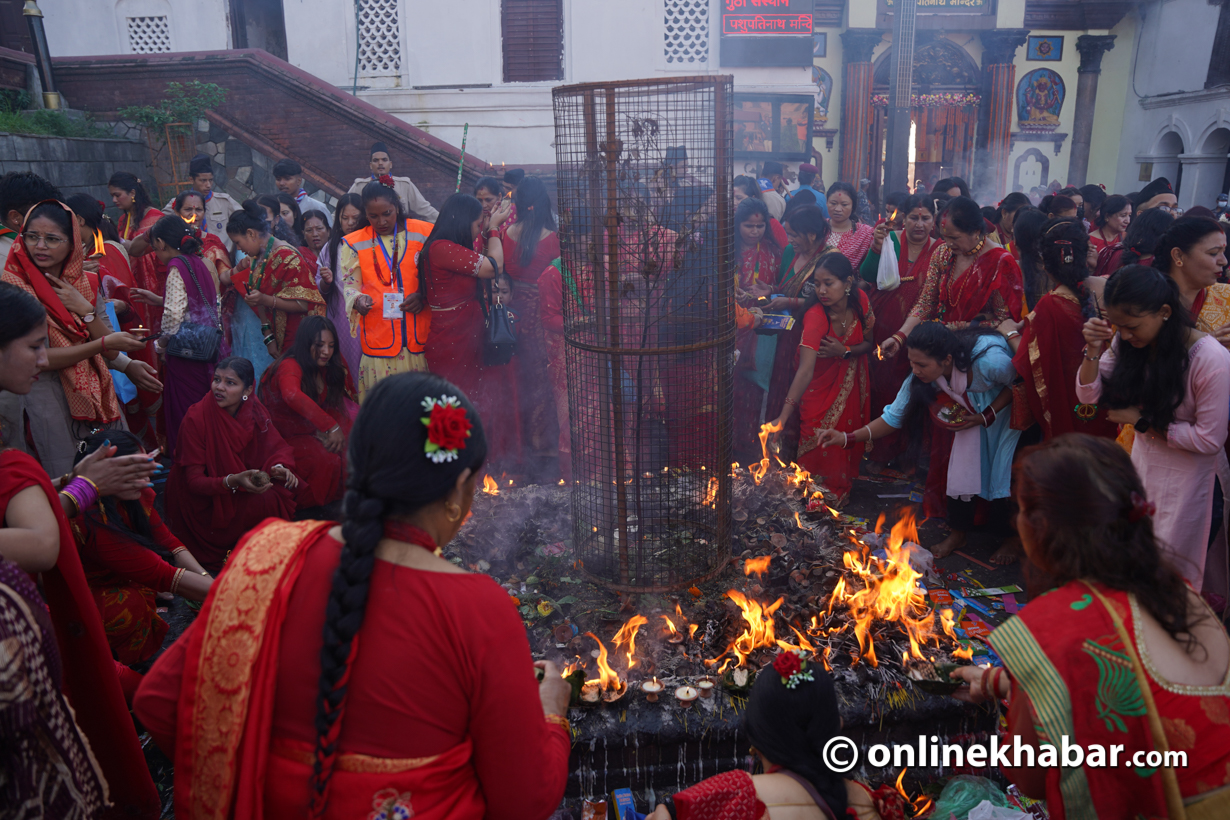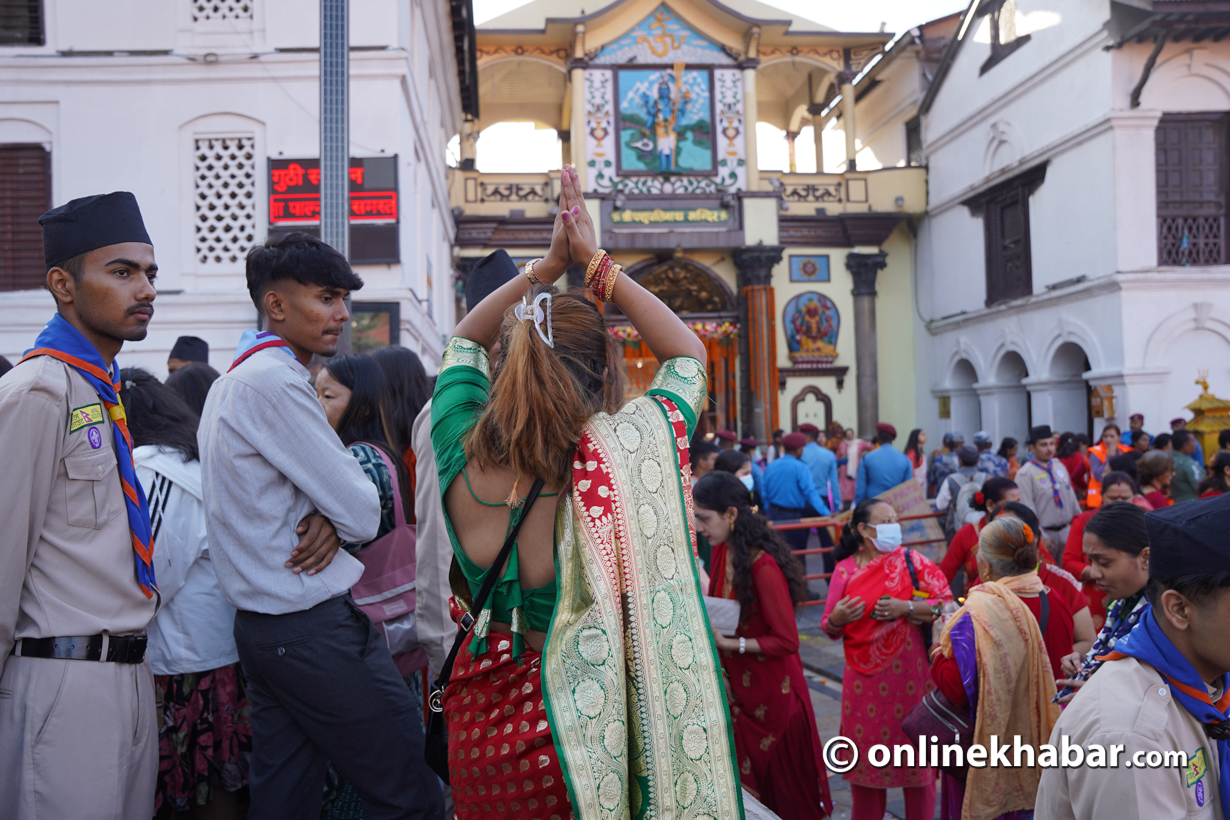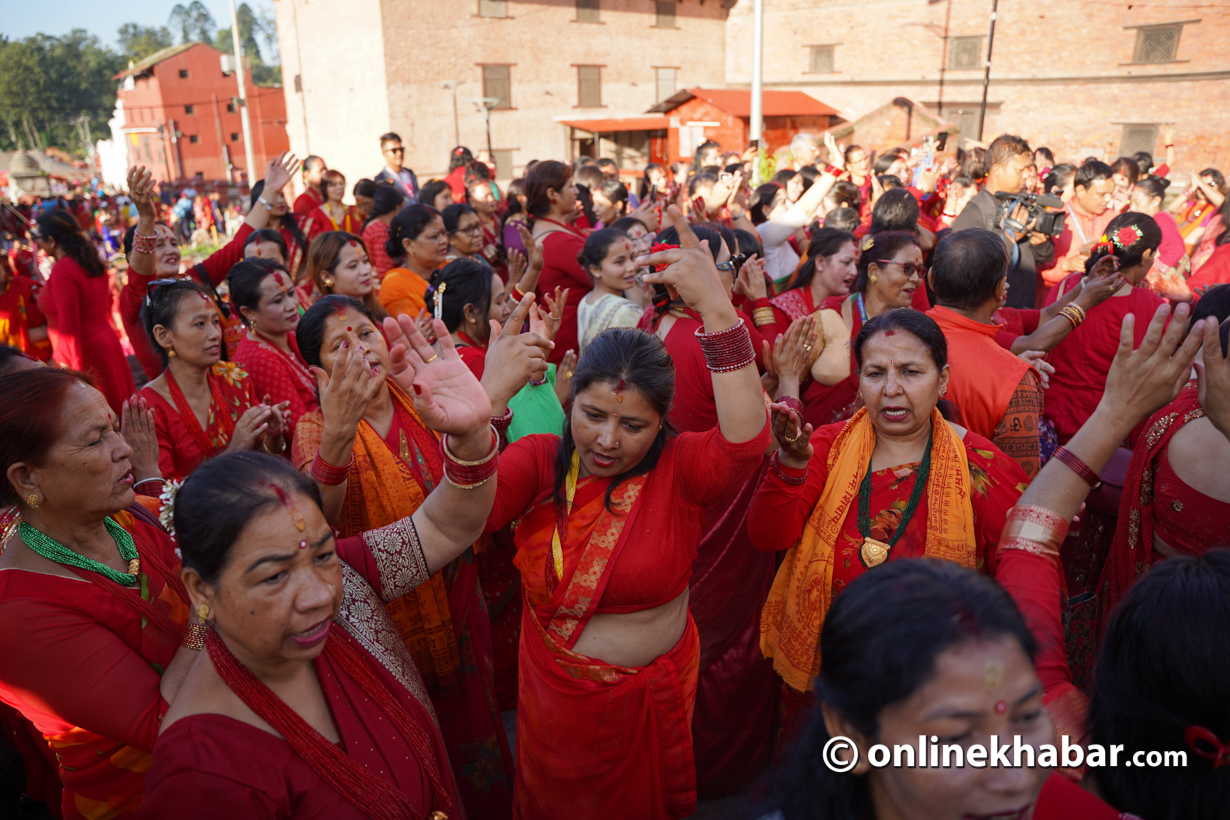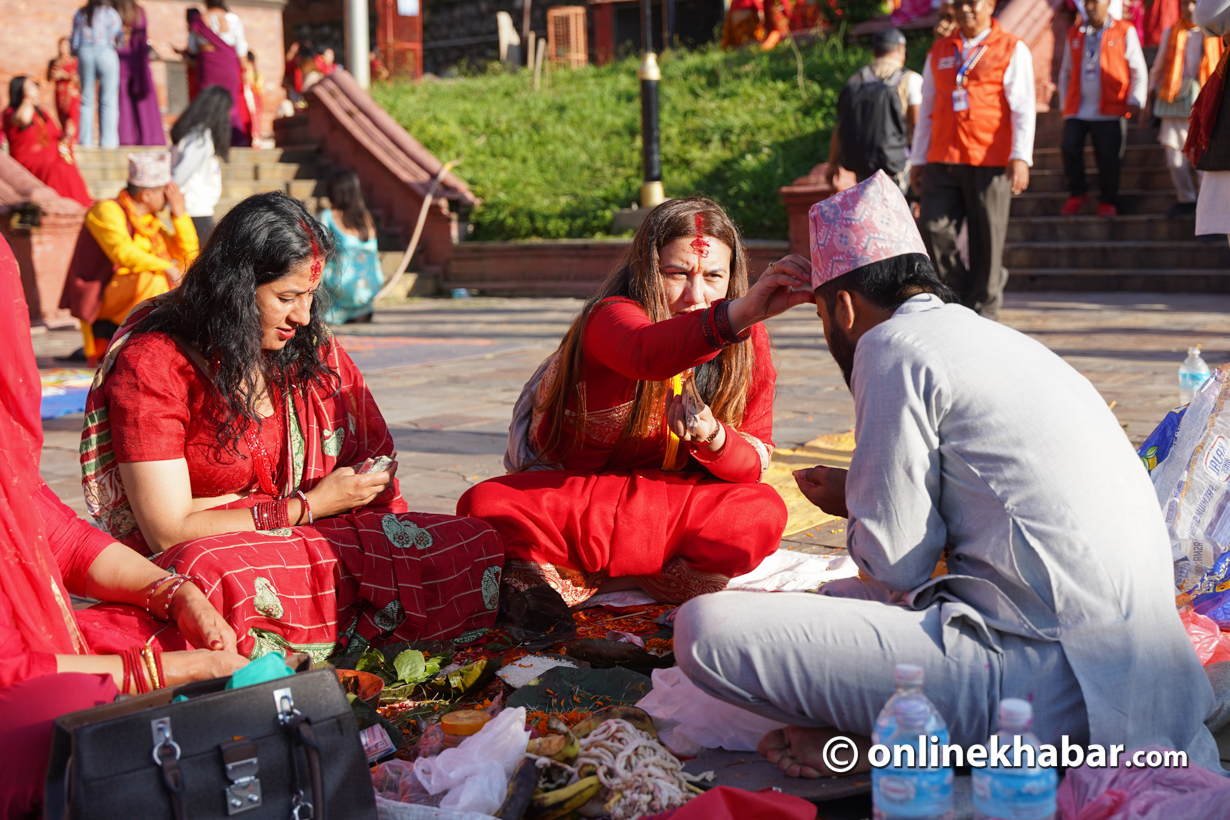 The post Pashupatinath Temple is abuzz as women converge to celebrate Teej appeared first on OnlineKhabar English News.